Because One Plus One Equals Two
And TWO is an extremely potent force!
I'll be delighted to be part of the powerful equation working towards discovering your higher purpose and changing your life for the better. Rest assured that you are embarking on an intentional journey, which will guide you through unknown pastures of soul alignment and true fulfillment. Get ready to question everything you thought you were and open up to new possibilities. It won't always be easy as your old beliefs and recurring harmful patterns crumble, but it's going to be worth it! Get curious as you discover your new paradigm and your new vision unfolds. Keep in mind that these reflections will translate into concrete actions and hands-on solutions towards forging a life that appeals to your soul's desire. And once you know what it is that ignites your heart, you'll get a set of powerful tools to turn this new vision into your new reality.
Transformational Coaching
If you need a guide as you go through a life transformation, this option is for you! I'm a strong believer in the power of coaching that is based on the premise that all answers lie within us; it's only a matter of asking the right questions. Transformational coaching is perfect if you want to uncover and transform limiting beliefs, recurring patterns and mental blocks that keep you stuck and unable to advance. In my transformational coaching sessions, I tap into my 10+ years of experience as a coach and leader as well as my own personal transformation, high inter-cultural competence and intuitive skills honed over years of soul-searching.
Chakra Coaching
This option is for you if you want to change your life by working with the body, mind and spirit. The ancient concept of chakras has made its way to our Western world proving there's more to our wellbeing than just anatomy and modern science. It provides a powerful framework to diagnose physical, emotional and mental imbalances and effective tools to align all parts of self in a holistic way. This brought me to Asia where I trained in yoga, energy healing and chakra balancing, which has become an integral part of my work. In my chakra coaching sessions, we'll use the powerful chakra system as our roadmap and a wise guide. As we work through each energy centre, we will diagnose & heal any imbalances by applying suitable tools & techniques.
Business Mentoring
This option is for you if you are looking to embark on an entrepreneurship journey or need support progressing in your business through developing a strong soul-aligned brand. I've been working in business all my professional life, first in the corporate world as an account executive, manager and leader and then as a coach, yoga and meditation teacher, retreat leader and solo entrepreneur. In addition to obtaining a degree in Marketing & Management as well as the Professional Diploma in Marketing by the Chartered Institute of Marketing, I've completed a number of leadership, business and marketing training programmes and managed many teams and departments, always trying to stay true to my values and myself.
Want to create a nourishing & purpose-aligned LIFE & BIZ on your own terms?
Join my 6-month Life & Biz Coaching & Mentorship Programme
As much as I love working in a group and harnessing the power of the collective mind in the mastermind/sisterhood format, a one-on-one approach allows us to go even deeper, getting to grips with the challenge faster or connecting with your calling more effectively. This leads to figuring out the best way to act upon the discoveries and move forward in much less time. Since I'm multilingual, our sessions can be tailored to your needs and conducted in English, German, Spanish or Polish and this sometimes makes all the difference. My one-on-one coaching sessions achieve powerful results for women globally seeking purpose and direction – across cultures and continents.
Anna is an amazing mentor, insightful life coach, and a contagious ray of light. She's been my life-coach for almost two years now and has been one of the main catalysts in my mental and personal breakthroughs leading to positive results in my self-growth, quality of life, and heightened clarity for my life vision. She comes from a holistic perspective that the answers already lie within the individual, which leaves me feeling empowered and confident after each session with her. She genuinely cares about her clients and goes above and beyond to make sure that they are getting the most of their sessions. I love the homeworks and creative activities that she provides me before and after each session. It really helps me gain clarity and insight on the things I'm working on in my personal life. I cannot recommend Anna enough. Rest assured that you will always be in good hands with her! Thank you Anna for everything you have done for me and for your other grateful clients. The world is a lot brighter with you in it, and I enthusiastically look forward to our next session together! Keep on shining and helping others to do so.
The lightning spark of thought generated in the solitary mind
awakens its likeness in another mind.
—Thomas Carlyle
The short answer is: soulfully yet effectively.
Depending on your individual situation, you will either have clarity as to what you want to work on, or we'll start by identifying the most important areas through a set of coaching tools and techniques. If you just need one session to gain more clarity as to your direction and next steps, we'll focus on this with intensity and purpose during our intensive 2-hour breakthrough session. If you want to experience true transformation, I invite you on a three-month coaching journey with me which will be perfect if you're truly committed to making lasting changes in your life. This will be an intentional journey of uncovering and transforming harmful patterns and limiting beliefs that hold you back from having the life you want as well as discovering what really ignites your heart. At the beginning of our collaboration, I'll guide you through a set of questions and exercises that will help you formulate your goals, with a view to achieving them in the most efficient and sustainable way. We'll create a solid plan for you to focus on and fulfill with my continued support. Finally, if you're interested in life & business coaching, I'm thrilled to invite you to my 6-month Life & Biz Coaching & Mentorship Programme.
What Tools Will We Use?
We'll probably use a variety as combining different tools is my passion. I believe in a holistic approach to coaching that treats all parts as interconnected. I draw on many different techniques and methods — from life and transformational coaching, neurolinguistic programming, hypnosis and modern psychology through to business and leadership mentoring. I tap into my 10-year experience as a marketing executive and coach, as well as my five years of experience as a digital nomad, location-independent entrepreneur, online course and retreat leader and avid globe traveller. I blend this with the ancient knowledge of the chakra system, yoga, meditation and various healing and life-enhancing techniques learned during my five-year soul-searching journey around the world. In addition, I share with you the experience of my personal transformation which, for many of my clients, is the single greatest value of my programmes, making them authentic and relatable.
Anna is an AMAZING life coach and healer. From the beginning of our session, I could feel her powerful energy, and the safe space she was creating so I could be guided to heal and do the work I needed the most. Her guidance is unique and intuitive, and it felt like she could read my mind and soul. I was able to see what was holding me back and preventing me to take a bigger step in my career and life goals. Anna's support and mentorship were essential to help me make big decisions and move forward. I left the session feeling confident and in tune with my intuition and power. I wouldn't have gotten there so fast without Anna's guidance and support. Thank you, Anna, for being a light in this world and for the work that you do.
I was inspired to contact Anna as I knew she works with chakras and energy, and I wanted a deeper insight into what was going on for me. I had been feeling blocked, and exhausted by life, and this was having a negative affect on my business. Anna was very intuitive and able to see accurately what was happening with my energy centres and what I needed to do to come into balance. She cleverly combined her intuitive spiritual talents with her no-nonsense coaching skills. Our session left me feeling inspired and empowered, and with a new perspective on how I can heal myself and my life. I have since made huge changes to my mindset, my actions and my energy. Thank you Anna for your insightful and kick-arse session!
Weekly Individual Sessions
Weekly one-on-one sessions will give you motivation, support, and hands-on experience as well as all necessary tools to tap into your inner truth.
Tools, Materials & Experience
Every week you'll receive powerful tools and carefully designed exercises to facilitate your discovery process and make the necessary next steps in the right direction.
Feedback & Follow-Up
You will receive regular feedback and follow-up on your progress along with proven ideas to help you reach your goals effectively. You can always pick my brain and I'll do my best to share with you the best solution I know.
Accountability & Motivation
You will be held accountable for accomplishing your goals. Turning elevated strategies into actionable steps will be a crucial part of our work. I'll be your cheerleader and supporter but you'll also be encouraged to take full power over your life.
High-Touch Support
Support is not just a noun for me; it's actually a feeling that you will experience working with me on a regular basis. I will walk with you every step of the way, holding your hand as you make your goals and dreams come true.
Anna is an inexhaustible source of inspiration, motivation and support. Working with her was a unique experience and turned out to be a major breakthrough in my life and career.  She raised the bar of my transformation by taking me and my business on an intensely evolutive journey. Working with her helped me maximize my unique potential by entering on the path of my true destiny and following my heart with courage and trust. She provided a safe and sacred space along with the professional support I needed to make a quantum leap forward. In addition to plenty of business support, I also received a lot of emotional and spiritual guidance. I'm so grateful to have been able to tap into her high-vibrational energy, experience, wisdom, richness and knowledge.
What can I say about working with Anna? It was literally a life-changing experience! When I met with her in the Fall of 2019, I was really struggling with my purpose and monetizing on my gifts. I was working as a creative director and even though I had been a consultant before, I couldn't figure out how to have consistent $5K months. Anna spent a lot of time talking with me about being rejected in cold pitching and really encouraged me to just shoot my shot. When I finished working with her, I started thinking a lot about my true purpose which IS in consulting and I created a new business. Literally, just 9 months later, I am running a consulting firm that has 3 employees, a dozen clients and we just celebrated generating $1 Million in revenue in less than 7 months! Coaching with Anna was the best decision for me and for my business. 
Whichever format we work in, I'll give you a roadmap and lay out possible avenues for you. Keep in mind though that it's your journey and you're the one who determines how far (or deep) you want to travel. I offer two perspectives that I believe are a powerful combination – one of knowledge and tools, and one of experience and intuition. Drawing on my travel, coaching and leadership background, I'll guide you through your personal transformation offering proven approaches to working with the mind, body and spirit derived from different cultures, philosophies and schools of thought around the globe. Drawing on the experience of my personal transformation, I'll hold your hand and provide guidance as we navigate through the rough seas of self-discovery, peeling layers of harmful beliefs, dissolving internal blocks that prevent you from living your purpose and learning your new truth. My job is to challenge you and help you explore new pastures that you wouldn't venture through on your own, while making sure the journey is intentional and without unnecessary pitfalls and cul-de-sacs.
"If you want to fly, give up everything that weighs you down" – Buddha
I came to understand this thanks to Anna and because of her I had the courage to begin this journey. It took me 38 years to find a spiritual guide who I felt ready to take this step with. And it was one of the most important decisions I have made in my entire life. Anna's wisdom, kindness and support goes beyond what you'd expect from a coach. This level you can only reach having the connection with the higher energy and truth. This three-month process has been challenging, sometimes excruciating but Anna guided me through it with love and understanding, which I will always be grateful for. Thanks to her I've begun the best and most beautiful time of my life and the journey to date I see as an important and necessary lesson. Thank you, Anna for the safe environment you created, the wisdom you shared with me every week and the care you took of me. It was worth waiting for you this long. I bow to you. Thank you, Anna! ??
"How important is for us to recognize and celebrate our heroes and *she-roes*" – Maya Angelou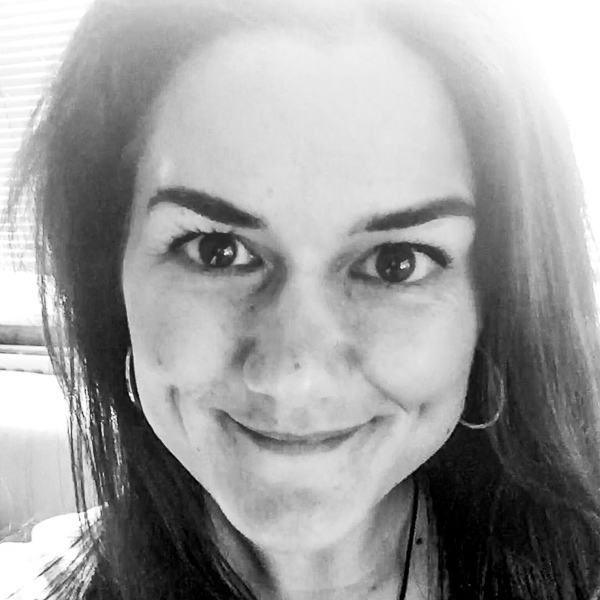 Anna brings an almost magical quality to her coaching. Her passion to help people is so genuine that I felt like an old friend was talking things through with me. Her enthusiasm is so strong and heartfelt, it is impossible not to feel comfortable. She has a natural ability for coaching, connecting to my issues with ease. Within only 60 minutes, she identified where I was blocked and gave me ideas for ways to work through it. With only one call, she has changed how I will approach this next phase in my life. If you are looking for someone that will truly connect with you as a person, as well as what you are going through, I would highly recommend Anna.
My coaching session with Anna was eye-opening. She is very skilled and experienced and intuitively knows what is blocking you to achieve your highest potential. We connected very quickly and she made me feel at ease immediately, so that I felt safe to trust her with my innermost thoughts. Her insightful questions guided me towards finding my blockages and she gave me the tools to work towards releasing them. I wholeheartedly recommend working with her!
What Does a Typical Session Look Like?
We'll meet up online on an app called Zoom (or Skype, Facebook Messenger or WhatsApp if you prefer). At the start of each session, you'll share your accomplishments and progress since the previous session as well as any obstacles, challenges and struggles. This will also help us formulate the topic/s and direction of the meeting. If it's a coaching session, you'll reach a solution yourself using different tools and techniques that I'll provide for you. The premise of coaching is that all the answers are within you; all you need is the right tools and powerful questions to extract them. If it's a mentoring session, I'll share my knowledge and experience in the subject guiding you towards a set of potential options and solutions. At the end of the session, you'll formulate your next target. My job is to make sure it's specific, realistic, measurable, and, above all, will bring you closer to your desired goal. Depending on the topic, you will also receive materials to work with between sessions to maximise your results.
What Topics Can We Cover?
The topics we can look into range from discovering your life purpose and aligning with your soul's desires, changing jobs, transitioning into a completely new profession or becoming an entrepreneur and thriving in your own business, through to travelling, starting a digital nomad lifestyle or finding more fulfilment, balance and harmony in your current life, work and relationships. I'll create a supportive environment for you to reveal your needs and desires, giving you the strength to clearly articulate your goals in the midst of any confusion or issues you may be facing. Conscious, proactive and systematic steps will then follow to accomplish your goals or overcome any hurdles standing in your way.
Anna came to my life just exactly when I needed it the most. During our journey of 6 months I have not only learnt how to recognise and cherish my inner needs but I have also learnt to stay true to myself regardless what others might think. She helped me to work on my, so needed, lost self-confidence and I couldn't be more grateful to consider her as my mentor, friend, coach and a brilliant spiritual guide who opened my eyes to so many aspects in life. Thank you for all the beautiful moments we had a chance to share. Yours, Ania
I've had three truly transformational months with Anna! Her dedication and diverse toolkit helped me work through different challenges I was looking to heal, from family relationships, self-confidence, interviewing, chakra work, starting up business brainstorming. Anna is very patient and supportive throughout the process and very skilled in breaking limiting beliefs. I can say from the bottom of my heart that Anna's coaching transformed my views and my perceptions of life. I'm a new person now thanks to her. With gratitude, Maya.
One Decision Away from Changing Your Life?
"Anna is such a healing presence, who also has a huge amount of knowledge and insight when it comes to growing a business that's in alignment with who you are. In just one session I experienced a big shift in my perception of myself and in my ability to move my business forward."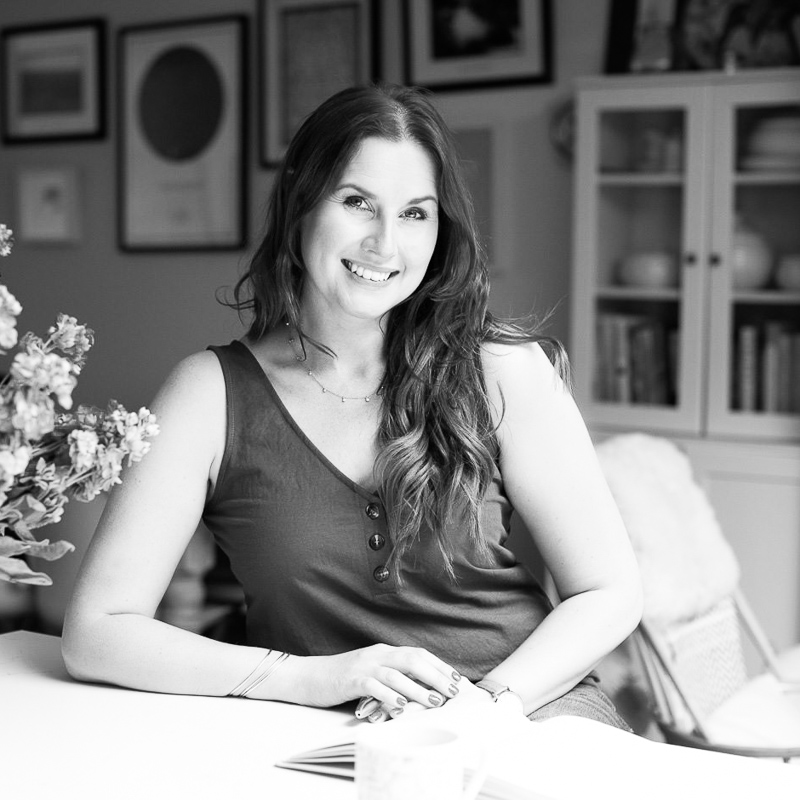 I did an energy healing session with Anna to help me work through some issues around clarity and some old self-worth and confidence blocks that I knew had been holding me back from growing my business. I'd been working on them myself for months, but felt like I'd reached a wall and didn't know how to work through it. I knew Anna was the right person to support me through this, because I knew the next step would involve some deep inner work, but as I knew she would be, she was such a calm and nurturing presence through the process, and was able to give me the safe space I needed to find clarity and move forward. During our session we worked through the Chakra system and talked about the feelings and blocks that came up in the different areas of my life. I was amazed at how spot on her observations were, and she was both supportive and insightful, quickly able to cut to the root of an issue, and offer actionable solutions that felt good and easy to follow through. I left our session feeling so much lighter and with a totally new perspective. Anna is such a healing presence, who also has a huge amount of knowledge and insight when it comes to growing a business that's in alignment with who you are. In just one session I experienced a big shift in my perception of myself and in my ability to move my business forward.
Partnering with Anna has been not only incredibly helpful, enriching and encouraging, but it was a joyful experience filled with great learning curves. As a psychologist, I am quite critical towards the options and the support I can get, and she really made a positive impact on me. Her holistic approach was exactly what I needed as I got key learnings about my business, mindset and daily routines.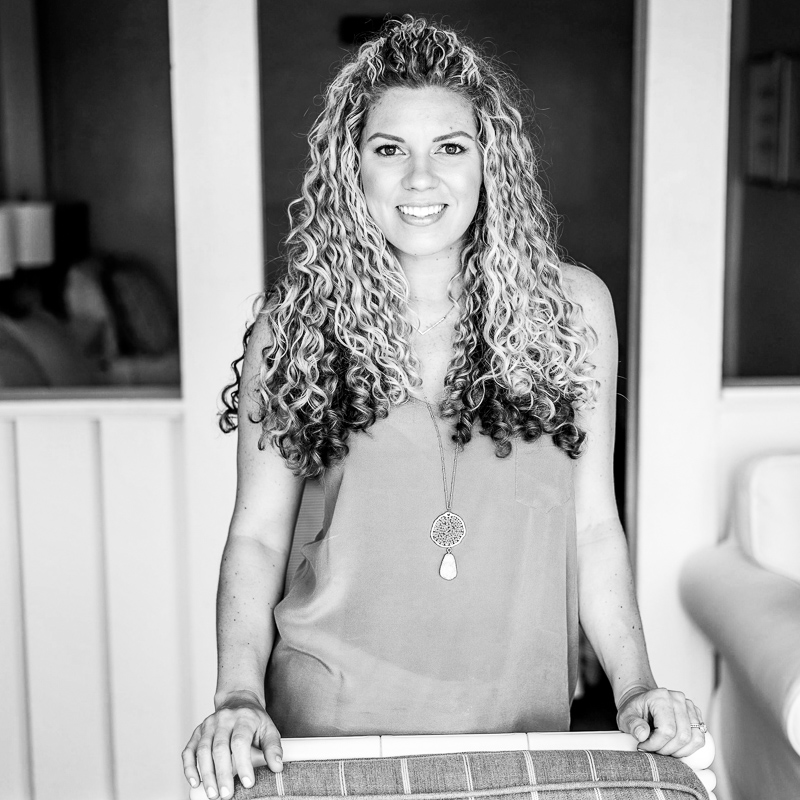 Anna is a kind, intuitive, knowledgeable and inspiring transformational coach. She helped me create a unique marketing strategy aligned with my core values and strengths after months of struggle and overwhelm. Her empathetic approach allowed me to feel safe and supported while connecting to my "why" and sharing my message authentically and easily. Anna is truly a gem!
Multilingual Coaching
I'm multilingual. I coach and mentor in four languages. It gives me a unique ability to tap into the natural energy of my clients all over the world. Which one will we connect in?
I worked with Anna throughout a challenging year of pandemic (2020) and I truly can't imagine anyone better to guide me so courageously and safely through those months. World had so many limitations at that time, while I felt I was growing, expanding and flourishing. All thanks to Anna! She opened my eyes to so many aspects of life, led me through the shadows of the past, helped me understand my triggers and taught me how to ground myself for a balanced energy. Thanks to her I re-assessed my priorities, I strengthened my boundaries and I again believed in my uniqueness – both in professional career and personal life. The toolbox she used felt bottomless and she exactly knew what technique to apply in order to tackle the problem. And we did unravel a lot! Anna is an energetic, experienced and resourceful Coach that will make any transformation journey successful and joyful at the same time! I have a feeling that our paths will cross again! Love, Sabina
I admire Anna's clear communication. I've worked with a lot of people who don't follow through. Since this was a big investment for me, I wanted to get as much as I could out of the program. I worked hard on it and I was grateful that Anna really supported me the way she promised she would in the beginning. She was generous with her voice message support, and looked out for me even outside the program by recommending me to people interested in outsourcing to someone reliable. Her past corporate experience coupled with her nomadic lifestyle and quest for learning has given her unique insight into issues that face people who move a lot and live in foreign cultures… people like me. Knowing her has also reminded me that there is a place for everyone in the world, even those of us with eclectic expertise, you just have to be smart enough to figure out how to use what you know. With Anna, I was able to do that. A very valuable part of this program has been zeroing in on my own feelings more, and understanding where some of my beliefs have been limiting me regarding money and my ability to explore the things I want to in life. Getting clear on my own wants and needs has also made me a better business owner.
HOW DOES IT FEEL TO KNOW…
You can tap into your truth with a powerful mix of modern coaching and ancient healing work?
"
Her guidance was so heartfelt and nurturing that I was feeling supported as I would be by a loving and caring friend, as well as a very skilled professional. Her insights were both at a spiritual and very concrete level.

"
I had an energy healing session with Anna, and this was life-changing. I asked for Anna's support as I was going through a big turmoil in my personal life, which was also impacting my business. I was caught in many painful emotions, and feeling totally lost. Right at the beginning of our session, I could feel a deep connection with Anna. She had already intuitively identified what was going wrong (and also what was strong) in my chakras and my energy field, and she guided me to go deeper into this understanding. Her guidance was so heartfelt and nurturing that I was feeling supported as I would be by a loving and caring friend, as well as a very skilled professional. Her insights were both at a spiritual and very concrete level. She gave me some powerful advice and actionable steps, which immediately made so much sense for me. I am now feeling empowered and so much more confident in my ability to heal myself. She opened up now perspectives for me. Within one single session the value I received is awesome. Anna is really an extraordinary coach, a powerful healer… and a beautiful woman. I am so grateful I had the chance to experience this healing work with her. Now, I will do her chakra course, and will definitely enrol in her retreat (Anna, please offer a retreat!).. I wholeheartedly recommend Anna, for any change or insight you need in your life!
Schedule a Complimentary 45-Minute Soul Strategy Session
Not sure what's your next step? Schedule a free Soul Strategy Session to analyse where you are now, establish what's your big vision and how to get there step by step.
Anna came to me in a moment where I was so unclear of what to do in my business and she helped refocus myself, and gave me the advice I needed. I followed it and things started flowing. She took definitely part in why my business is growing more successful each and every day ? Thank you Anna, for seeing clearly through all my clutter and getting me organized with clear action steps to follow!
Anna I can never thank you enough for what I gained from my coaching session with you. I was struck by your wonderful listening ability and your insightful response to me. I gained a deeper understanding of myself and came away with very helpful suggestions going forward. I truly believe that the Chakra System offers a wonderful framework for personal growth and understanding. Anna I have truly benefited from the wisdom and richness you have to offer from your knowledge and experience of the Chakras. Namaste ?
A different way does exist
▪  Are you determined to create a rich, nourishing and meaningful life and will not settle for anything less?
▪  Are you ready to get out of your comfort zone and take a solid review of your life?
▪  Are you willing to 
identify major blocks that are holding you back, release old patterns and heal yourself on a holistic level?
▪ 
Are you committed to doing
 the deep inner work in order to start shining brightly and living up to your full potential?
▪  Would you like to live an intentional life aligned with your true purpose?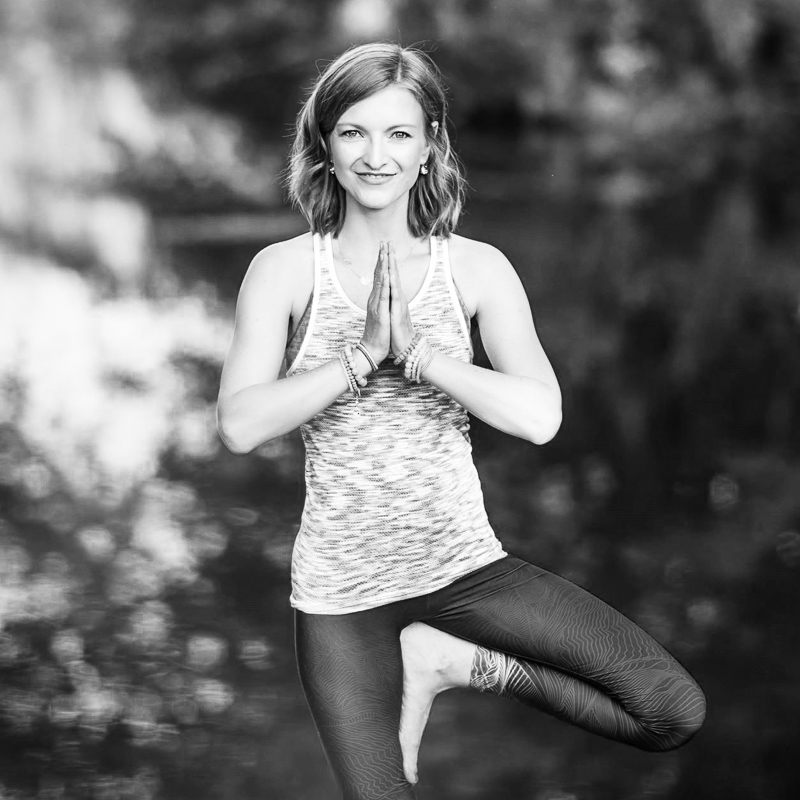 During my session with Ania, I clearly identified the blocks that stopped me from being more open in relations with other people in a foreign country. She gave me the space I needed, not only to see them but also feel them. And that was a game-changer! We often (even though we know the tools) stop ourselves to dig a bit deeper in order to see what really holds us back. And our awareness is key! Thanks to Ania I was able to start doing the things I was hesitating for a long time. I knew where to focus in order to break through and that opened me for the new possibilities and incredible flow! In addition to her amazing experience and knowledge, she is also extremely open, warm and inspiring at the same time. She went through a lot I'm going through right now. Amazing is how many things we have in common! That made me trust her and be very open-minded with any idea she suggested me to look up in order to be more in the flow. Thank you Ania! I'll keep you in my heart ❤
Sound interesting? Wondering if my programmes are for you? Let's find out! Send me a message - I'll be happy to connect, learn your story and see how I can support you on your journey.