With everything that's beeing going on in the world, the universe is showing us a new path but the re-birth does have a price — deep healing work. New layers of programming need to be shed, old belief systems need to be shifted, deeply hidden wounds need to be healed, old ways of doing business need to be replaced by a new paradigm based on connection with self, purpose and service.
I know it hasn't been easy.
I feel you because…
2020 has been one of the most challenging years of my adult life and surprisingly not even because of the global pandemic. I was diagnosed with two chronic conditions that left me completely energyless. I didn't feel me anymore. I went from being a world traveller with an adventurous life and travel to 55 countries under my belt to someone who could barely get out of bed in the morning.
That left me questioning everything I've created over the past few years in my business. I stopped taking in new clients and cancelled group programmes. As if it hadn't been enough, just when I started regaining my health after months of holistic therapies, in December I had a motorbike accident that left me injured and emotionally shaken. Oh, did I mention that all of this happened in the midst of the global pandemic, and while living in South America, thousands of kilometers away from my loved ones?
BUT I SURVIVED. The come-back wasn't easy. I set powerful intentions for 2021 and this was when I learned that intentions are not enough to get my life back. As a matter of fact, it wasn't even about that old life — I realised it was time to create a new one and go through another layer of healing. I needed to reinvent myself and my business, breathe new life into it and create everything on completely new terms. This is when I turned to the chakras system.
Does Any of It Sound Familiar?
You go from doing all the things to doing nothing because you're not clear about the direction of your business in this new world;
Your lack of clarity, purpose and a bigger vision for your work leads to see-sawing between random action and procrastination;
You often feel out of alignment with what you're creating because deep down you're out of alignment with yourself;
You forgot when was the last time you actually had fun in your business because it's become so much about doing and so little about being;
Part of the reasons you decided to build a business was freedom and instead, you feel stuck and trapped in a sea of opportunities (which actually makes you feel everything but free);
It's not uncommon for you to go from loving social media to absolutely hating it when comparison and unhealed self-worth issues come up;
You sometimes wonder if there's even space for you in this crowded online world full of perfectly curated Instagram feeds which seem to leave no room for simply being YOU;
Your deep fear of showing up and being judged keeps you from sharing your message in your unique manner and promoting your business the way it deserves;
You've done work on your abundance mindset but some old money wounds still keep you from earning and living your best.
Business is the biggest school of personal development you will ever sign up for because it brings to light our most basic (and deeply hidden) fears around safety, security, survival and personal responsibility. On top of that, the visibility aspect of the online space makes us vulnerable and exposed to opinions, judgment, envy… Add to that managing your time and energy, nurturing relationships, navigating client time, creation time, family time, play time, me time… It can be truly overwhelming.
Your business can't thrive if you are not thriving (especially if you are the face, brand, brain and energy behind it!) So to activate your business it's critical you activate your SELF. By first identifying what's blocking you from success in business on a personal level and then doing the deep inner work to heal on a whole new level.
An intensive group coaching and mentorship programme for female entrepreneurs who are ready to completely reinvent their business with the power of the chakra system, deep healing work and aligned soulbiz strategy.
HOW DOES IT FEEL TO KNOW…
You can tap into your truth with a powerful mix of modern coaching and ancient healing work?
"
Her guidance was so heartfelt and nurturing that I was feeling supported as I would be by a loving and caring friend, as well as a very skilled professional. Her insights were both at a spiritual and very concrete level.

"
I had an energy healing session with Anna, and this was life-changing. I asked for Anna's support as I was going through a big turmoil in my personal life, which was also impacting my business. I was caught in many painful emotions, and feeling totally lost. Right at the beginning of our session, I could feel a deep connection with Anna. She had already intuitively identified what was going wrong (and also what was strong) in my chakras and my energy field, and she guided me to go deeper into this understanding. Her guidance was so heartfelt and nurturing that I was feeling supported as I would be by a loving and caring friend, as well as a very skilled professional. Her insights were both at a spiritual and very concrete level. She gave me some powerful advice and actionable steps, which immediately made so much sense for me. I am now feeling empowered and so much more confident in my ability to heal myself. She opened up now perspectives for me. Within one single session the value I received is awesome. Anna is really an extraordinary coach, a powerful healer… and a beautiful woman. I am so grateful I had the chance to experience this healing work with her. Now, I will do her chakra course, and will definitely enrol in her retreat (Anna, please offer a retreat!).. I wholeheartedly recommend Anna, for any change or insight you need in your life!
Your Biz Activation Program
1. ASSESSMENT
reconnect with self
identify major blocks
recalibrate energy
2. SAFETY
restore safety
get grounded
heal money wounds
3. DESIRE
connect with desire
tap into passion
awaken creativity
4. POWER
take power back
build up courage
increase confidence
5. SERVICE
lead from the heart
create a mindset of service
invite expansion
6. VOICE
refine message
connect with true voice
communicate authentically
7. VISION
create big-picture vision
deepen intuition
innovate
8. BELIEF
connect with higher self
revisit belief system
trust & surrender
9. INTEGRATION
choose ultimate focus
devise strategy
create structure
10. EMBODIMENT
integrate discoveries
embody
commit to consistency
Turn Your Passion Into Impact and Income?
"Coaching with Anna was the best decision for me and for my business. Literally, just 9 months later, I am running a consulting firm that has 3 employees, a dozen clients and we just celebrated generating $1 Million in revenue in less than 7 months! Coaching with Anna was the best decision for me and for my business".
What can I say about working with Anna? It was literally a life-changing experience! When I met with her in the Fall of 2019, I was really struggling with my purpose and monetizing on my gifts. I was working as a creative director and even though I had been a consultant before, I couldn't figure out how to have consistent $5K months. Anna spent a lot of time talking with me about being rejected in cold pitching and really encouraged me to just shoot my shot. When I finished working with her, I started thinking a lot about my true purpose which IS in consulting and I created a new business. Literally, just 9 months later, I am running a consulting firm that has 3 employees, a dozen clients and we just celebrated generating $1 Million in revenue in less than 7 months! Coaching with Anna was the best decision for me and for my business.
The programme has been designed to bring radical shifts in your life and business, while allowing you a safe space for healing and growth. Depending on the stage of your business and your specific needs (and provided you do the work) after 3 months you may walk away with a completely reinvented business.
■  a deeper connection with self that you didn't even thought possible;
■  a new (or refined) direction in life and business aligned with your purpose, values, needs and true identity;
■  radically increased self-awareness and upgraded mindset leading to tangible changes in your life & business;
■  a new business strategy that honours who you are, what you stand for and how you want to work;
■  refined messaging that consistently (and unapologetically) conveys your truth and inspires others;
■  unwavering confidence sharing your message with the world and getting in front of the right audience;
■  a content strategy that truly connects you with your ideal client (and is aligned with your zone of genius);
■  a clear business model in place that supports your dream lifestyle and personal goals;
■  new level of personal and collective leadership;
■  and last but definitely not least: an INCOME earned by less doing and more being (in alignment with yourself).
The old paradigm was about hustling and grinding at the cost of your health, wellness, relationships and peace. It's no longer a matter of choice as we are called to do things differently — in life and in business. Today the collective energy is shifting towards a new paradigm. In this new paradigm, connection with self, soul alignment and embodiment are at the very core, followed by service to the world and true soulful leadership. Essentially, less doing more being (in alignment). Hence, it's more important than ever to heal on a whole new level.
Group Coaching Sessions
You'll have access to eight 120-minute live group coaching sessions with an opportunity to get coached live every week and listen to others being coached (invaluable!)
Private Coaching Sessions
The program includes two private sessions: one 90-minute chakra reading & alignment session at the start and one 90-minute strategy session at the end so you exactly know what to do.
Powerful Content
You'll have access to powerful content for each week of the programme in the form of workbooks and videos guiding you through all essential components of your life and business transformation.
Connection & Support
You'll have access to a private Facebook group where you can share your experience, get candid feedback, receive ongoing support and simply connect with your sisters.
Hello, I'm Anna Knapik, the founder of Miannah. I'm a business mentor, marketing strategist, certified life coach, yoga teacher, master NLP & hypnosis practitioner, intuitive healer and chakra educator.
In my past life (and career), I worked as a marketing executive for start-ups and big international brands such as IKEA for almost a decade before I embarked on a world travel adventure in 2015, created my own location-independent, heart-centred business and fully stepped into my life purpose. 
Today, with travel to more than 50 countries under my belt, I blend Western teachings and Eastern wisdom to support passionate, purpose-driven women in creating a nourishing and meaningful life and career, or business, on their own terms.
READY TO ACTIVATE YOUR BUSINESS?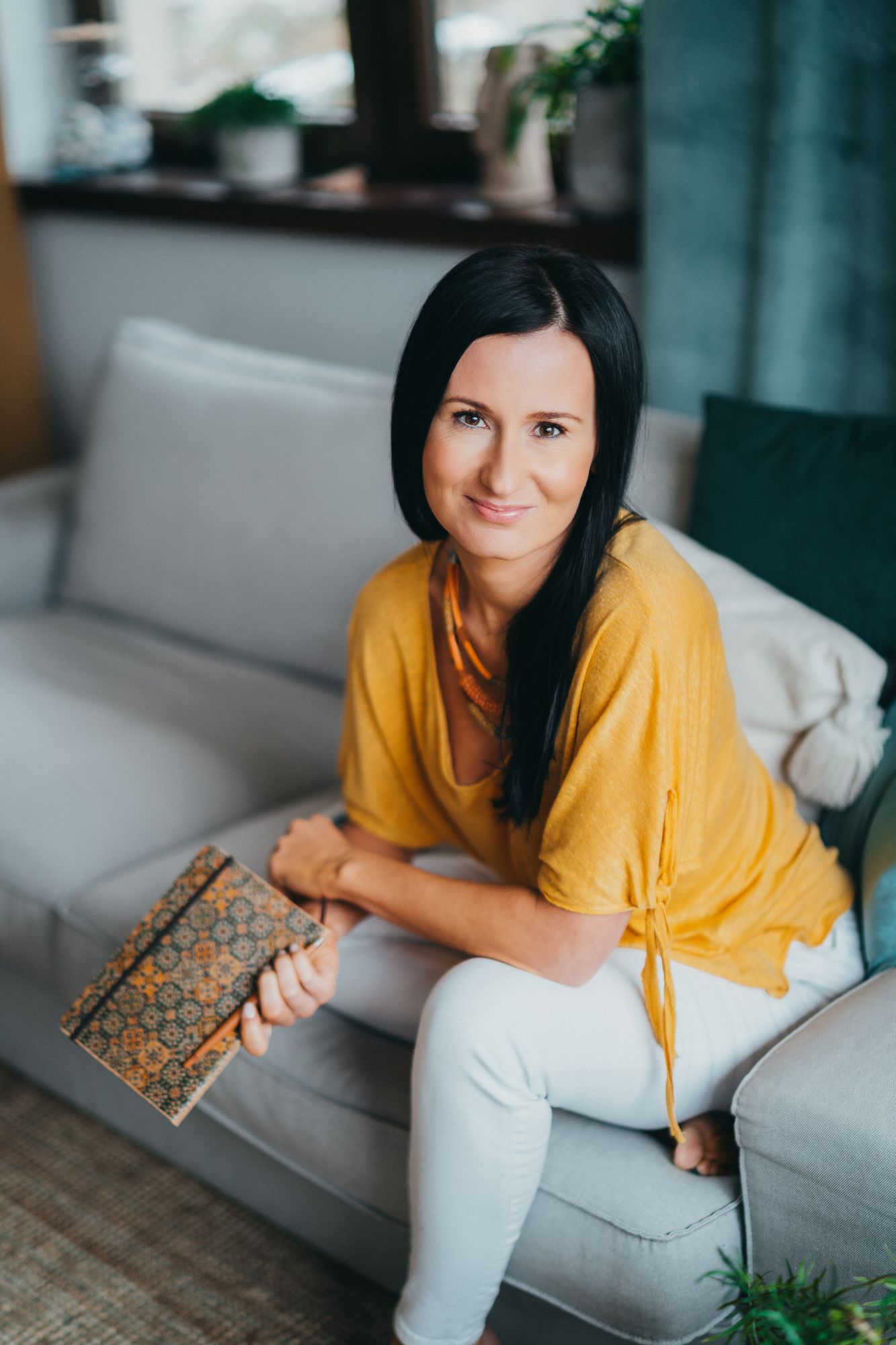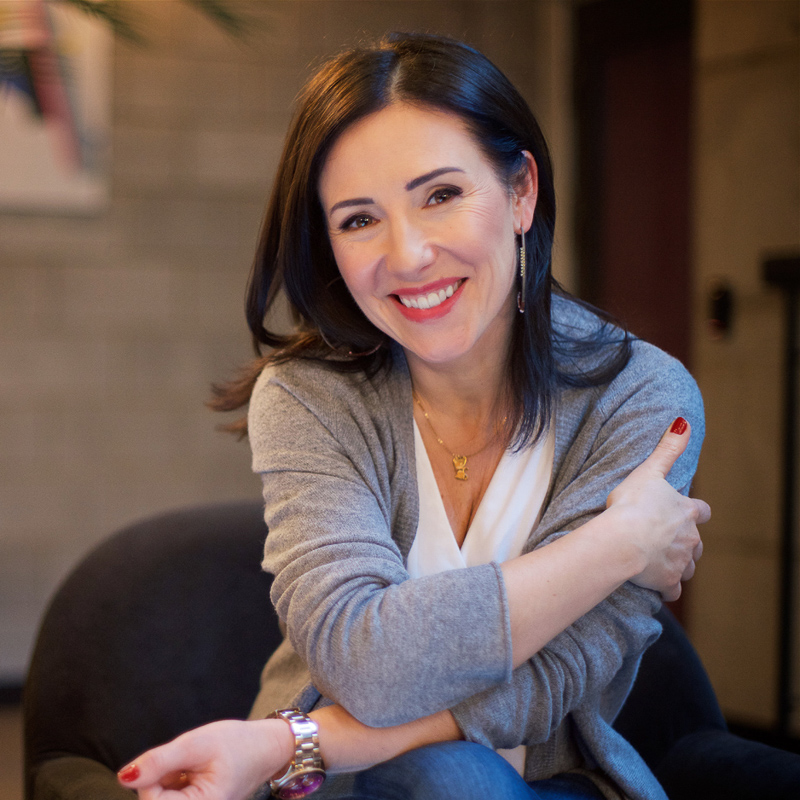 Anna has a true gift for asking powerful questions that completely change your perspective. She also has a unique ability to discern and point out weaknesses, inconsistencies, potential pitfalls and dangers. She gave me a strong sense of security and confidence making me feel safe by being guided by someone who was at the top of her game and watched over the entire process. Anna doesn't give up easily and is a great motivator when our lazy part wants to take over. She won't allow you to rest on your laurels, while being extremely supportive and always creating a joyous and loving space. In addition to being a great business coach, Anna is also a good and noble human being, which is a rare and unique combination. This process has been one of best investments I've made. I wholeheartedly recommend working with Anna.
Anna is an inexhaustible source of inspiration, motivation and support. Working with her was a unique experience and turned out to be a major breakthrough in my life and career.  She raised the bar of my transformation by taking me and my business on an intensely evolutive journey. Working with her helped me maximize my unique potential by entering on the path of my true destiny and following my heart with courage and trust. She provided a safe and sacred space along with the professional support I needed to make a quantum leap forward. In addition to plenty of business support, I also received a lot of emotional and spiritual guidance. I'm so grateful to have been able to tap into her high-vibrational energy, experience, wisdom, richness and knowledge.
activate your business in a small group of like-minded women who are joined in the effort of reaching a whole new level of personal healing and growth as soulful entrepreneurs.
■  yes, if you're a female entrepreneur with a big mission (no matter at what stage of business) looking for a powerful business activation process comprising deep healing work and aligned strategy;
■  yes, if you're a creative, consultant, educator, coach, healer, therapist, yoga teacher, wellness practitioner or a mission-driven product owner who is ready to activate her business and take it to a whole new level;
■  yes, if you believe that your energetic blocks affect your business and are ready to finally identify and remove them so you can thrive as a woman and entrepreneur;
■  yes, if you feel like being supported by a group of like-minded women, powerful content and an experienced coach, healer and educator who's been in the trenches of business and will hold space for your transformation;
■  yes, if you're passionate about the chakras (or quite new to them but curious to learn more) and can't wait to use this potent ancient framework to create truly outstanding results in your life and business.
Work on Your Business in a Holistic Way?
"I felt that every other program I have done in all these different roles never really addressed me as a whole entrepreneur, only the parts that were deemed valuable for making $$. Anna addresses and works with me as the WHOLE
 

entrepreneur!"
Anna has been an amazing coach, mentor, inspiration and well, too be honest, many times the only person who is able (with my permission) to hold me accountable. I know that I have been able to effect change on others on a very broad scale, but for myself it was like something was stuck and although I knew I was an entrepreneur I felt that every other program I have done in all these different roles never really addressed me as a whole entrepreneur, only the parts that were deemed valuable for making $$. Anna addresses and works with me as the WHOLE  entrepreneur! My basic business, mission, vision, structure, marketing, clients, EVERYTHING and not just through her one-on-one coaching; her workbooks and podcast have been indispensable to me! She has helped me truly fine-tune what my tribe looks like and hone in on finding them! I cannot recommend her enough as she is one of the most trusted voices in my business life and has helped me break barriers that I really did not think I could, finding my soul's purpose and living it large and in vibrant living color on my terms! Thank you Anna! 
One Decision Away from Changing Your Life?
"Anna is such a healing presence, who also has a huge amount of knowledge and insight when it comes to growing a business that's in alignment with who you are. In just one session I experienced a big shift in my perception of myself and in my ability to move my business forward."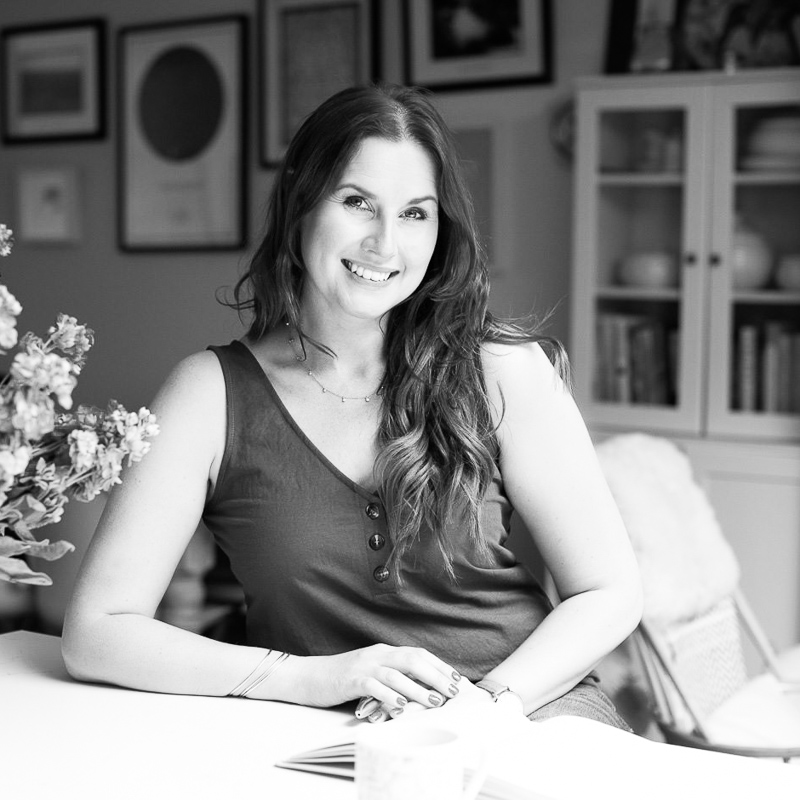 I did an energy healing session with Anna to help me work through some issues around clarity and some old self-worth and confidence blocks that I knew had been holding me back from growing my business. I'd been working on them myself for months, but felt like I'd reached a wall and didn't know how to work through it. I knew Anna was the right person to support me through this, because I knew the next step would involve some deep inner work, but as I knew she would be, she was such a calm and nurturing presence through the process, and was able to give me the safe space I needed to find clarity and move forward. During our session we worked through the Chakra system and talked about the feelings and blocks that came up in the different areas of my life. I was amazed at how spot on her observations were, and she was both supportive and insightful, quickly able to cut to the root of an issue, and offer actionable solutions that felt good and easy to follow through. I left our session feeling so much lighter and with a totally new perspective. Anna is such a healing presence, who also has a huge amount of knowledge and insight when it comes to growing a business that's in alignment with who you are. In just one session I experienced a big shift in my perception of myself and in my ability to move my business forward.
Anna is an AMAZING life coach and healer. From the beginning of our session, I could feel her powerful energy, and the safe space she was creating so I could be guided to heal and do the work I needed the most. Her guidance is unique and intuitive, and it felt like she could read my mind and soul. I was able to see what was holding me back and preventing me to take a bigger step in my career and life goals. Anna's support and mentorship were essential to help me make big decisions and move forward. I left the session feeling confident and in tune with my intuition and power. I wouldn't have gotten there so fast without Anna's guidance and support. Thank you, Anna, for being a light in this world and for the work that you do.
I was inspired to contact Anna as I knew she works with chakras and energy, and I wanted a deeper insight into what was going on for me. I had been feeling blocked, and exhausted by life, and this was having a negative affect on my business. Anna was very intuitive and able to see accurately what was happening with my energy centres and what I needed to do to come into balance. She cleverly combined her intuitive spiritual talents with her no-nonsense coaching skills. Our session left me feeling inspired and empowered, and with a new perspective on how I can heal myself and my life. I have since made huge changes to my mindset, my actions and my energy. Thank you Anna for your insightful and kick-arse session!
Who's this programme exactly for?
It is designed for female entrepreneurs of all stages (especially creatives, coaches, healers, wellness practitioners, therapists, yoga teachers and educators) as long as they understand that their own energetic blocks are holding them back from success in business and are ready to do deep inner work to identify and overcome them. We'll use the chakra system as our guiding framework but the transformational tools that I offer span energy healing, NLP, hypnosis and life coaching. Not to mention aligned business strategy that is my absolute zone of genius.
What stage of business is this programme for?
While all of my other programmes are tailored to a specific stage of business, the SoulBiz Activation goes way beyond that as its premise is activating your business through deep healing work so I'll meet you exactly where you are. With that being said, I assume that as someone who holds space for other people, you've already done some healing work before and this programme will allow you to go even deeper and translate your discoveries into your business so you can thrive as a soulful entrepreneur.
What if I'm already a chakra expert?
Congratulations! I'm delighted to hear that we share the same passion and line of work! However, bear in mind that this programme is not dedicated to teaching you about the chakras (although you'll learn a lot about them) but to transform your business through deep healing work which will then manifest in your business. You'll get full access to my chakra course which will be a great place to start and fill in all the gaps about this potent framework but the power of this programme is in the application of the chakra work along with aligned strategy to your business and working through your deepest blocks that keep you from achieving success. So you may be a yoga teacher, reiki practitioner or energy healer and you will still find this programme absolutely life-changing (in fact, maybe even more so since you already know a lot about healing and we can further build upon this knowledge).
How quickly can I expect to see changes in my business?
Again, it all depends on you! And to be precise, on your personal situation, the stage of your business and of course… the right mindset. I've had clients who saw positive results literally within the first month of working with me, and others who needed a few months along with my intensive 1:1 coaching to work through some deeper mindset blocks, fears, or imposter syndrome A lot is down to your readiness and openness to do the work, which can definitely speed up the whole process. And finally, your results will also depend on the time investment you're ready to take each week to work through the programme content and spend in the live sessions.
How much time do I need to invest in the programme?
It all depends on you, your availability and the need you have to advance in your business. I won't lie though — this programme is intensive. It's meant to bring radical changes to your life and business in as little as 10 weeks.
The minimum I recommend weekly is 2.5—3 hours (2 hours for live calls and 0.5—1 hour to go through the training materials, watch the video content and fill in your workbooks as this is where your insights will be brought to light). Plus of course, all the time you spend showing up, sharing your gifts with your audience, creating new content and connecting with your clients. But this you need to do anyway if you are serious about your business.
What happens in the live sessions?
Every week you can join a live coaching + mentoring sessions on Zoom, 90-120 mins of duration each (depending on the group's needs that day). They are not obligatory; however, I do encourage you to participate in as many live sessions as possible — this is usually where the breakthrough happens.
The sessions will have a loose formula meaning I'll introduce a topic of the week and then I will coach/mentor you on your specific struggles, challenges, or just answer some questions you may have on your journey. You'll also learn a lot just by listening to others being coached, which is a huge value of this programme (sometimes you just don't know what you don't know and listening to others being coached opens your eyes to so many new things). You'll also get a chance to get feedback from other women in the programme.
What is your refund policy?
Transformation work is not something that you try; it is something that you commit to. This programme is for people who understand that and who are ready to do the work and get results. It is my intention for you to be happy with your programme and because I have invested considerable time and effort in this programme, the investment is non-refundable. By purchasing it, you're getting access to a wealth of knowledge and a great deal of support building your new life and business and as long as you are truly committed to studying and putting it into practice, you'll see results every single week.
Frequently Asked Questions
Still wondering if the programme is suitable for you? Here are the answers to the most frequently asked questions I get.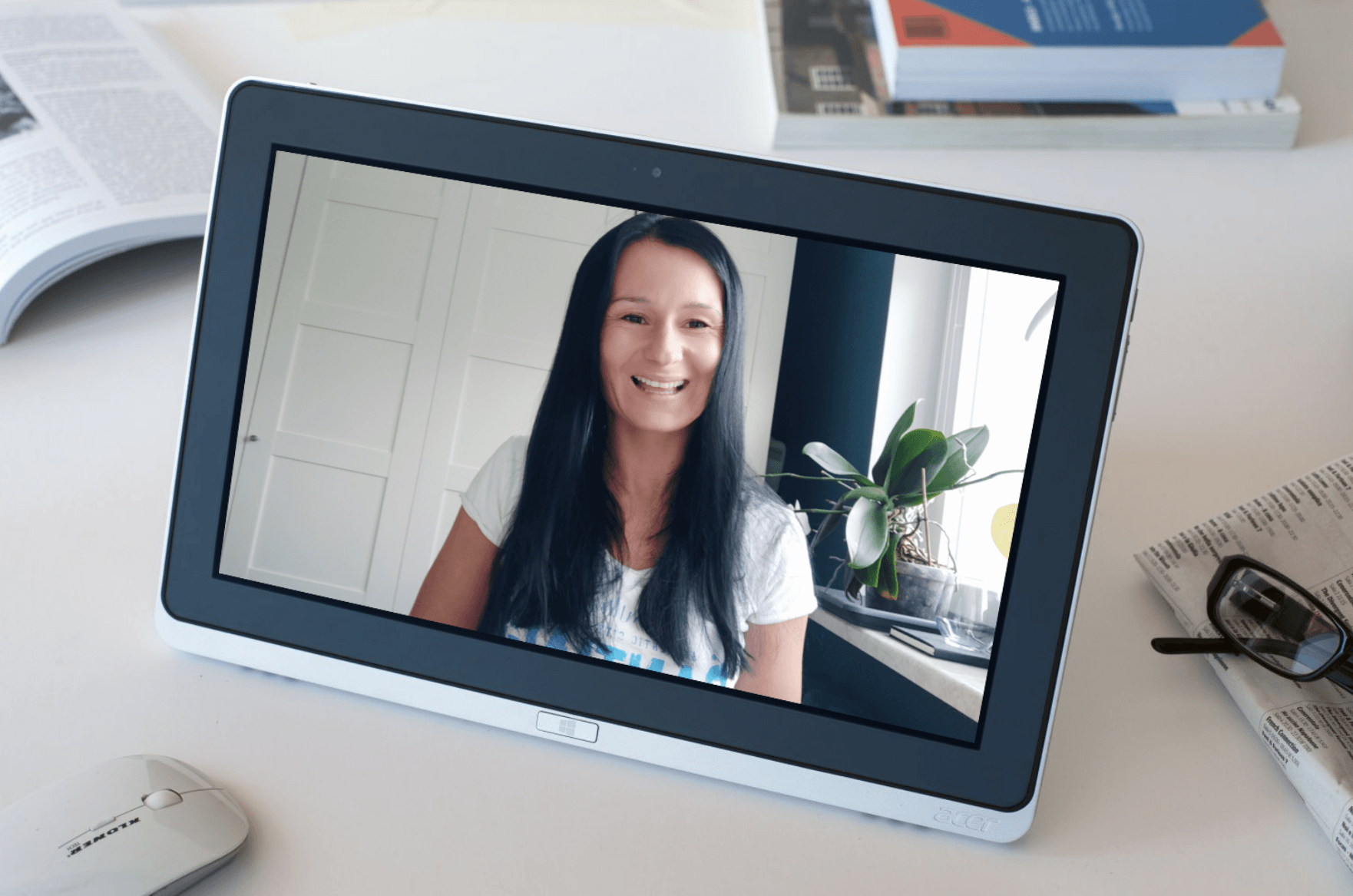 Are you ready to activate (or completely reinvent) your business with chakra work and aligned strategy while reaching a whole new level of personal healing?