► to learn about individual chakras, their role and meanings
► take a fresh look at your life on the physical, mental, emotional and spiritual levels
► to get introduced to self-healing techniques that will increase your chakras' vibrations
► to practise mindfulness, meditation, yoga, breath work, and other mind & body techniques
► to recalibrate your life.
Yes, if you feel an absence of balance and harmony – it will help you recalibrate your life.
Yes, if you feel stuck and overwhelmed with everyday challenges – it will give you a new perspective & tools. 
Yes, if you want to start making changes in your life – it will equip you with new mind & body techniques to start transforming your life step by step. 
Yes, if you practise yoga and meditation (or want to explore these concepts) – it will deepen your knowledge of the ancient chakra system that will support you on your yoga journey. 
Yes, if you are a yoga teacher and want to reach another level of understanding of the energy centres to enhance your teaching practice.
The course consists of 9 modules that you can work through at your own pace:
MODULE 1 | CHAKRAS & ENERGY
Understand the energy & its centres
Metaphysically, energy is understood as an intangible and modifiable force that is emitted by people, places, and things. Chakras are 7 energy centres throughout our body where energy channels intersect and concentrate; they are the hubs of energy management. In this module, we will further explore the concepts of energy and chakras to learn how they can support us in our everyday life.
MODULE 2 | ROOT CHAKRA
Connect to your roots and get grounded
Muladhara is the chakra of your roots, base, internal foundation, basic family relationships. We build all of the processes in our life upon this. It is our anchor which strengthens us in our earthly existence. It connects us with our foundation, basic beliefs, and values. In this module, we will connect with our roots to create a solid foundation for our healing and explore the key values.
MODULE 3 | SACRAL CHAKRA
Harness the power of emotions & reconnect with your body
Svadhisthana is the seat of our emotions. This energy centre is all about connecting with our feelings, creative expression, intimacy, and sexuality. It centresaround our ability to relate to others, build relationships, and harness the power of the collective mind. In this module, we will take a closer look at our feelings and emotions which directly influence our relationships with others and self.
MODULE 4 | SOLAR PLEXUS CHAKRA
Take back your power
The solar plexus chakra is all about personal power, character strength, self-confidence, and self-esteem. Manipura combines inner energy with the courage to make things happen, transform, and turn dreams and plans into reality. It's our life force. In this module, we will take a close look at motivations and willingness to act, self-discipline, ambitions, and ways to achieve our goals.
MODULE 5 | HEART CHAKRA
Experience different dimensions of love
Anahata is the seat of all kinds of love. This energy centre is all about being connected with yourself and others, cultivating love, compassion, generosity, gratitude, and granting forgiveness. Love is a unifying force, and the most fundamental energy of the universe. In this module, we will explore different dimensions of love, ranging from self-love, through to romantic and parental love, to higher aspects of universal love.
MODULE 6 | THROAT CHAKRA
Express yourself & communicate your truth
Vishuddha is the chakra of communication, self-expression, and speaking the truth. It gives us the right to voice, and the courage to express what we feel and believe in an authentic way. In this module, we will explore how to learn from life events, extract wisdom from them, and create valuable learning opportunities. We will also look at the relationship of our thoughts and feelings versus what we actually communicate to the outside world.
MODULE 7 | THIRD EYE CHAKRA
Awaken your intuition
The third eye chakra, is the seat of wisdom, spiritual insight, and intuition. It centres around trusting our intuition and inner voice, sometimes referred to as a sixth sense. Like an internal compass, it sets the best path for us. In this module, we will take a closer look at techniques designed to awaken our intuition and build the courage to follow it.
MODULE 8 | CROWN CHAKRA
Connect with higher spirituality
Sahasrara is all about love for the divine and a connection with a higher spirituality. In the crown chakra, we enter into a state of transcendence, gaining a deeper understanding of the meaning of life and obtaining a unity with God and other beings. In this module, we will explore ways of deepening our spiritual connection through mindfulness and various mind & body techniques.
MODULE 9 | ENERGY MASTERY
Raise your vibrations in everyday life
In this module, we will wrap up everything we have learned about the chakras in the past 2 weeks and will discuss various healing therapies to raise energy vibrations in our everyday life. We will tap into the role of mindfulness, meditation, and yoga.
Embark on a fascinating chakra journey to recalibrate your life
Printable Materials
You will get access to in-depth information on each chakra, possible disorders, and healing techniques of each energy centres.
Supporting Videos
The written information will be complemented by videos that will help you delve into the power of each chakra and better understand it.
Self-Discovery Workbooks
Along with the theory, you will have access to worksheets detailing practical exercises that will help you align and connect with each chakra.
Journalling Questions
You will document your journey in the chakra journal designed to track your progress on a regular basis to ensure you get the most from the course.
Audio Meditations
For each chakra you will get corresponding affirmations and recorded meditations that will support you in the healing process.
Mind & Body Work Guide
You will get a free guide containing 20 proven mind & body techniques to raise the vibrations of each individual chakra.
You will get access to in-depth information on each chakra along with exercise worksheets that will guide you during your practice.
The exercises are designed to facilitate the healing of each chakra and range from short few-minute exercises through to longer and more engaging assignments.
For each chakra, you will get video and audio materials with recorded affirmations and meditations to support you in the healing process.
You will keep track of your progress in the chakra journal that will help you be mindful of your successes and challenges to overcome.
You will also receive a free guide with 20 mind & body techniques designed to raise your energy vibrations, especially useful in better managing your energy upon completion of the course.

That's one of the best online courses I've ever taken. Well-prepared materials, professional guidance, Anna's accessibility, care and attention throughout the programme made me feel well guided and looked after. Anna put together very thorough and concrete knowledge of the chakras – that's one of the biggest values of the course. Thanks to the course not only did I learn a lot about the chakras and the way they work but also discovered a lot about myself, putting into practice everything I was learning. I strongly recommend this course; it's well invested money.
Evelina, Poland
The Miannah Chakra Course was one of the most enlightening experiences of my life. A few weeks of knowledge sharing, wisely suited guidance and experience of not only Anna, but also other participants, made me feel more secure, encouraged and powerful. What was particularly useful is the overview of some brief mindfulness exercises, which you can easily put in life whenever and wherever you can, despite constant rush. Anna is an exceptional, wise person, who surely can help you to find the right balance and prompt your positive energy. I am truly grateful for all the tips and life coaching examples, which helped me to improve the quality of thinking and experiencing the world, even during the most challenging life moments. Thank you so much Anna!
Wera, Italy
What Does the Course Include?
This all-encompassing chakra course includes:
► access to in-depth information on each chakra in the form of written materials, videos, and audios
► worksheets with practical exercises for both your mind and body which will support you on this journey
► proven life-balancing techniques to support the healing of each chakra
► a free guide containing 20 mind & body techniques to raise the energy vibrations in your everyday life
► one-on-one coaching sessions (full package).
The Miannach Chakra Course came at a perfect moment in my life – exactly when I needed it most. I see working with chakras as a thorough step-by-step self-review: where I am, what's important to me, what I want to accomplish in life. Each of the 7 energy centres governs different processes, offering unique teachings. While working with chakras, every day I was opening my eyes wider to the world and myself. I have become aware of my deep desires and suffering. I have learned how to process wisely both of them. The exercises included within the course were transforming me on a daily basis. I loved the practical audio recordings which I listened to every morning driving to work. During my lunch breaks, I did 2 or 3 'On the go' and/or 'If you have more time' exercises and when I did have more time I used it to complete the longer exercises. I discovered the power of breath work and meditation as mind-clearing tools. I really enjoyed the affirmations and I keep using them whenever a need arises. Thanks to the course, I also returned to my long-forgotten yoga practice. The Miannah Chakra Course developed a deeper self-awareness and brought more smiles into my life. I've become better for myself and the people around me. I'm also able to better manage my energy which is priceless in today's world.
Elzbieta, Poland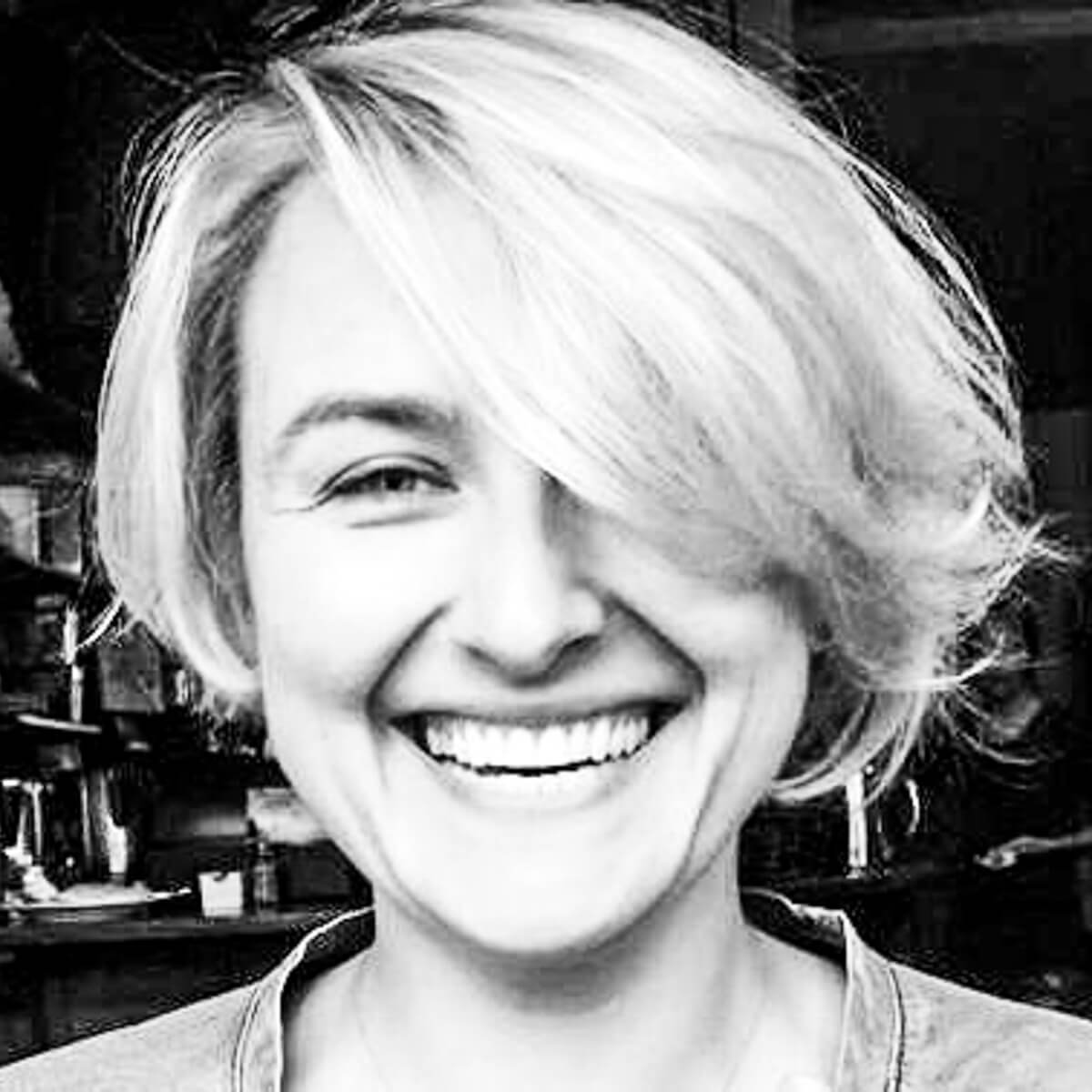 I participated in Anna's a chakra workshop last year primarily out of curiosity and eagerness to learn something new. I practiced regularly and listened to the experience of other participants from all over the world. The international aspect of the course was very helpful in broadening my perspective. Little did I know that soon I would need this knowledge and experience in my own life. Recently, I broke my foot. My root chakra was disordered and out of balance. I went back to what I learnt from Anna and once again started practicing it, going through the materials. I quickly saw results as I was going into more advanced practice. It gave me strength and brought back balance. All the materials are fantastically prepared with great focus on content and details; tailor made for different living situations, no matter how much or how little time you have. The meditation sets are easy and simple. Just start where you are and feel the difference. It will bring back balance and surely change you and your life. That is a lovely journey!
Aga, Poland
Hello, I'm Anna. I'm a transformational guide, a life coach, a yoga and meditation teacher, an intuitive healer, a world traveller and a curious life explorer.
Among the many concepts I employ, chakras and energy healing are an essential part of my work, as they give me a deeper insight into the matter of things going far beyond our conscious, practical mind. My passion for Eastern philosophies was born years ago during a journey through South-East Asia in search of my own healing, wisdom and life purpose at a time when I felt completely lost after having left a corporate job and a comfortable yet unfulfilling big-city life. All I teach I learned, and most importantly practised, at the very source – in various parts of Asia – training in energy healing in Cambodia, spending time in Buddhist monasteries in Thailand and completing a 200 hr yoga teacher training in India. Working with people using Eastern philosophies, yoga, meditation and chakra balancing has achieved wonderful results for those seeking healing, focus and direction. This gave rise to the idea of sharing the ancient chakra wisdom and allowing people to heal their lives. It's the most rewarding work I've done in my entire life. Welcome!
Choose between two packages depending on your needs. The self-work package will give you a solid in-depth knowledge of the chakras as well as powerful practical exercises; however, if you feel you need more insight into your particular situation and see how the chakra work can help you, consider the full package including one-on-one sessions with me.
SELF-WORK PACKAGE
For those who want to work by themselves and need no support during the course
PDF materials+ self-discovery workbooks

Audio recorded meditations

Supporting videos
FULL PACKAGE
For those who want to get my support on the journey to delve even deeper into the matter
PDF materials+ self-discovery workbooks

Audio recorded meditations

Supporting videos

2 x 40-minute 1:1 coaching sessions worth €200 to help you go deeper into the matter.
How does changing your life for the best sound? Each chakra governs different processes in our daily experience and operates on a different energy spectrum, or vibration, managing different aspects of our holistic-self. Our emotions, physical condition, and state of mind all affect how each chakra filters energy. This, in turn, determines the type of energy we send out to the world, and what kind of interactions we create, spread, and receive back. Understanding the chakras, as well as the different ways of healing them, can therefore largely contribute to a healthier, more harmonious and balanced life.
"Take responsibility for the energy
you bring into this space"
I really enjoyed the chakra course. Anna is very knowledgeable and inspires her students through informed practices and activities. The course materials are well organized and easy to follow, I am happy with all the work that went into to making this not just a book course but an interactive one with videos, audio clips and activities to help with understanding the chakra system. I would highly recommend this course to anyone with an interest in chakras right up to people who have base knowledge or those even who are more advanced. In my opinion, you can always learn something new from a different source about material you may already understand. This was my case, I had base knowledge about chakras and I took so much away from the course!
Sarah, Canada
Extremely professional, prepared with such attention to every little detail, easy to follow, clear instructions and multiple ways to engage. Loved the pre-recorded videos and audios. Couldn't follow much of live videos, but the best thing is you do it when you can, at your pace. Ania is wonderful, one of the most positive and beautiful souls you will ever meet. The course helped me better understand the "world" of energy and how it can affect our well-being and health. Will be implementing what I've learnt in the future for sure. Thank you Ania for such fantastic guidance, all the exercises, knowledge and your devotion. Highly recommend it to anyone!
Magdalena, Greece
The most wonderful thing about this course is the energy and passion Anna is able to convey, even over a screen! I particularly liked her individual chakra printable modules. They are professional and broken into digestible chunks. I have a very busy lifestyle, so her 'On the go' chakra exercises were the perfect way to incorporate practices into my schedule.
Sarah, Scotland
What are chakras?
The word "chakra" comes from Sanskrit (the sacred language of Hinduism) and means a wheel, circle, disc, or centre. According to the religious and philosophical beliefs of the Far East (mainly Hinduism and Buddhism, but also those of the Egyptians, Sufis, and Chinese), chakras are seven energy centres throughout our body where energy channels intersect and concentrate. Chakras are the hubs of your energy management: they receive it, transform it, and transmit it onward. They are located along the central channel of the body from the base of the spine to the top of the head.
What is energy?
The word "energy" comes from the Greek word energeia. It combines two words: en, meaning "in"or "inside", and érgon, meaning "work." It is translated as "activity", "strength to execute action", or the "ability to do work". At the metaphysical level, energy is understood as an intangible and modifiable force, often described in positive and negative terms, and is emitted by people, places, and things. It is transmitted and exchanged in all interactions. The physical condition of the chakras which are the body's energy centres (and therefore their ability to properly manage life energy) depends on our physical, spiritual, mental, and emotional health.
Is this course for me?
This course is for you if you feel your life needs more balance and harmony. It can help you recalibrate your life through practising mindfulness and meditation. It is for you if you feel stuck and overwhelmed with everyday challenges. It is for you if you want to start making changes in your life and heal it. Lastly, it is for you if you are interested in yoga and meditation and want to deepen your knowledge of the ancient chakra system that will support you on your journey.
Do I need to know anything about chakras beforehand?
Chakras are quite a complex concept, so it would be great if you did – for example by taking part in one of my chakra challenges. But it's definitely not a prerequisite. The course is designed in such a way that it introduces you to the chakra system and guides you all along through written materials, videos, audios, and regular live streams no matter where you are on your journey. It will be an intense journey, but if you really want to understand the chakra concept and make changes in your life, it's definitely worth the time investment.
What if I took part in your chakra challenge? How is this course different?
I'm glad you did! The challenge is a great way to get familiar with the body's energy centres. It gives you a solid introduction to the chakra system and will definitely help you understand the basics, but it really only scratches the surface of the matter. The course will give you more in-depth knowledge and, most of all, the necessary practice needed to make notable changes in your life. You will get access to videos that will aid you in better understanding each energy centre, as well as audios with recorded affirmations and meditations created to help you activate and balance your chakras. The materials provided in the course will give you more insight into disorders and various healing techniques for each chakra as well as corresponding yoga poses, crystals, and essential oils that will help you balance each energy centre. The course is more intensive when it comes to the amount of knowledge you will acquire as it will go deeper into the matter; however, it will allow you more time than the challenge to practise and build your understanding of it all.
Frequently Asked Questions
Still wondering if the programme is suitable for you? Here are the answers to the most frequently asked questions I get.
Sound interesting? Wondering if my programmes are for you? Let's find out! Send me a message - I'll be happy to connect, learn your story and see how I can support you on your journey.