Does this sound like you?
You've been playing with the idea of launching a business to finally enjoy that freedom that everyone raves about but have no idea where to even begin;
You're secretly dreaming of ditching your 9-5 and starting a business that will give you more joy, meaning and purpose but not having a steady paycheck seems pretty scary;
You know you have a lot of precious gifts to share with the world but are wondering what would be a viable product or service and who'd actually buy it;
Deep down you know you're meant for more but have no idea how to go from an employee to an entrepreneur;
You're wondering what would be a good way of testing your business ideas and seeing if entrepreneurship is right for you.
OR
You've been in business for some time and are looking to launch a completely new business idea but are wondering if it stands a chance in this crowded online market.
I KNOW HOW IF FEELS BECAUSE
I've been there…
(although the details may be slightly different)
In 2015 I quit my corporate job and set out on a year-long travel adventure around the world. At the end of it, one thing I knew for sure; I could never return to my old way of life, or my well-paid job as a marketing executive. It all felt empty to me. When I did eventually find my purpose as a retreat leader, yoga teacher, chakra educator and life coach, I realised that it's a completely different ball game to do business without the big brand and even bigger marketing budgets I used to manage in my corporate job. 
I'd launch transformational retreats and online courses that I'd struggle to fill despite my best efforts. I did not know how to price my programmes which kept me working all day long while providing little financial stability in return. I had no viable business model that would give a structure to all my efforts and more peace to my life. Basically, I was winging it because none of my corporate jobs prepared me for launching a business.
What I needed was an intimate understanding of my market and a solid launch strategy. I also craved the support of like-minded people who'd understand what I was going through as a new business owner and a person who stopped following the herd and started following her heart. As hard as it was though, I wasn't ready to give up. I knew I wanted to be of service, and I knew I wanted to keep that lifestyle forever, so I made it my mission to find a way. And as insane as it seemed at the time… I DID.
I am working in my zone of genius helping women across the world with my soul-aligned work as a transformational life & biz coach, yoga teacher, intuitive healer and soulful leader. I live a life of more freedom than I ever had before. I have visited 55 countries and counting, and lived and worked in more than 20 of them across four continents (currently travelling down the coast of Ecuador which feels so much better than the European autumn). My business is built on a strong foundation of my personal values and dream lifestyle — not the other way around. I get to choose what I do every single day, and I know that I'm on the right path — my path. With that being said, I'd be lying if I told you that it was all easy. In fact, there were times I wasn't sure I'd survive. I have some pretty epic failures under my belt but today I'm grateful for them all because they made me humble and taught me to serve and lead from the heart… 
An intensive six-week mastermind for women who are ready to finally launch a business (or a new business idea) in 2021 and want high-touch support to test their idea, create a beta product, validate it and actually launch it.
1. ALIGNMENT
In week 1 you'll align with your desires, purpose and zone of genius to pinpoint three ideas to test with your potential clients.
2. RESEARCH
In week 2 you'll connect with your ideal client and do solid market research to learn what they struggle with.
3. PRODUCT
In week 3 you'll come up with a solution to your client's problem and outline your beta product based on your research.
4. TOUCHPOINTS
In week 4 you'll choose your touchpoints and validate your product with your target market.
5. CONTENT
In week 5 you'll learn how too create aligned content that's relevant to your client and actually delivers value.
6. LAUNCH
In week 6 you'll beta-launch your product in a way that's aligned with who you are and what you stand for.
kickstart your business in a small group of like-minded women who are joined in the effort of creating a purpose-aligned life & business…
If you want to set up a business from zero to up and running, get personal guidance and actually know what you are doing at the end of the six weeks, go do this mastermind. It's an intense process which you have to fully commit yourself to, but it's a great high speed practical learning curve with real results at the end! You have to be totally committed or not do it at all. I had not worked this intense and hard way for a long time, and I thoroughly enjoyed it. Especially the support of the group, and motivating feeling you got to keep going were great. I really think Anna is the great drive behind it all. Using her business and life coach skills combined with her great personality makes her an inspiration to work with! By now I have my Facebook and Instagram up and running, both under the name Project Happinezz! Welcome to check them out!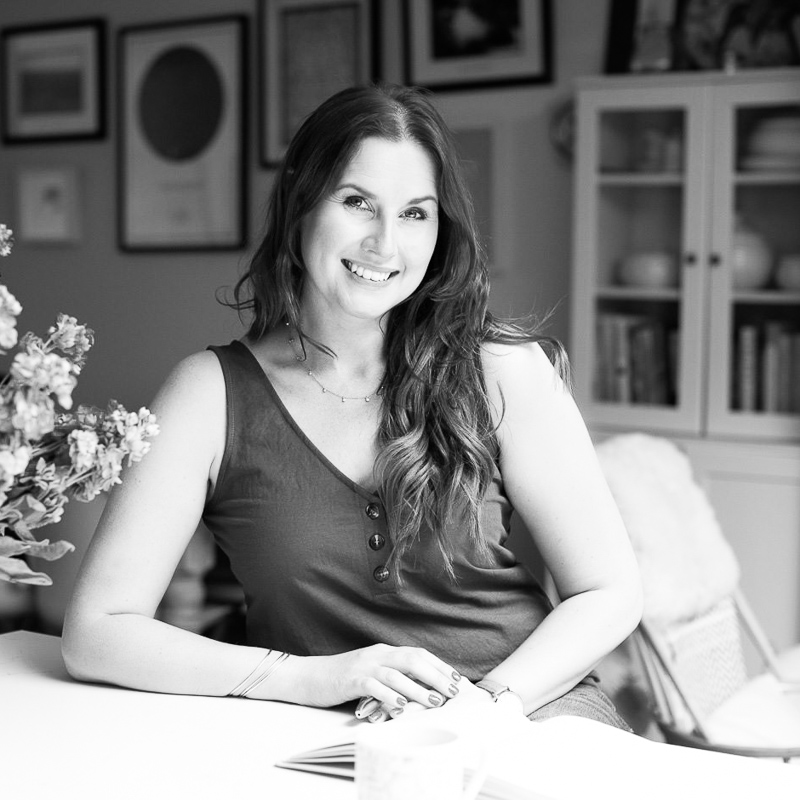 I did an energy healing session with Anna to help me work through some issues around clarity and some old self-worth and confidence blocks that I knew had been holding me back from growing my business. I'd been working on them myself for months, but felt like I'd reached a wall and didn't know how to work through it. I knew Anna was the right person to support me through this, because I knew the next step would involve some deep inner work, but as I knew she would be, she was such a calm and nurturing presence through the process, and was able to give me the safe space I needed to find clarity and move forward. Anna is such a healing presence, who also has a huge amount of knowledge and insight when it comes to growing a business that's in alignment with who you are. In just one session I experienced a big shift in my perception of myself and in my ability to move my business forward.
Work on Your Business in a Holistic Way?
"I felt that every other program I have done in all these different roles never really addressed me as a whole entrepreneur, only the parts that were deemed valuable for making $$. Anna addresses and works with me as the WHOLE

 

entrepreneur!"
Anna has been an amazing coach, mentor, inspiration and well, too be honest, many times the only person who is able (with my permission) to hold me accountable. I know that I have been able to effect change on others on a very broad scale, but for myself it was like something was stuck and although I knew I was an entrepreneur I felt that every other program I have done in all these different roles never really addressed me as a whole entrepreneur, only the parts that were deemed valuable for making $$. Anna addresses and works with me as the WHOLE  entrepreneur! My basic business, mission, vision, structure, marketing, clients, EVERYTHING and not just through her one-on-one coaching; her workbooks and podcast have been indispensable to me! She has helped me truly fine-tune what my tribe looks like and hone in on finding them! I cannot recommend her enough as she is one of the most trusted voices in my business life and has helped me break barriers that I really did not think I could, finding my soul's purpose and living it large and in vibrant living color on my terms! Thank you Anna! 
Live Group Coaching Calls
Every week you'll participate in a 120-minute group coaching session in an intimate women-only group during which you'll get coached, mentored and supported in the process.
Powerful Content
You'll get access to 6 video training modules and a comprehensive workbook that will be your loyal companion throughout the process of testing your business idea, creating your beta product and launching it.
Connection & Support
You'll have access to a private Facebook group where you can share your experience, get feedback, ongoing support and simply enjoy the presence of other women on the same journey.
Have not only a Coach but also a Soulmate by Your Side When Building Your New Life and Business?
"Anna helped me open a door that I did not know existed, recall what I missed, awaken what was inside of me and build what I dreamed of. On this journey Anna is not only a coach, mentor, or business trainer, she is your soulmate whom you need so much when creating something so important as a new life and business. "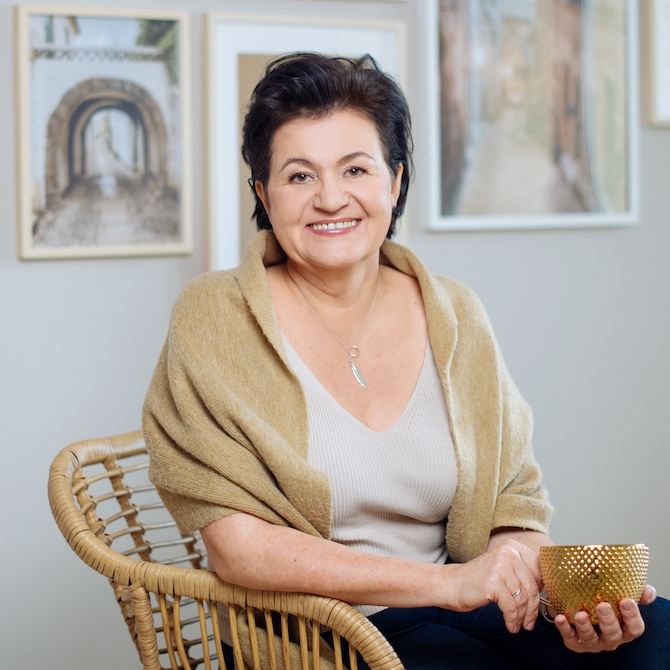 When I was joining the program, I was at a turning point in my life when after 26 years I left the corporate world knowing just one thing — my formula for being there was over. I knew well it was time to build my own business and brand but I was only starting out and had no clue what direction to take. The program with Anna was a deeply transformative journey for me, in which I discovered my true desires, superpowers and talents step by step. Anna created a working space in which I felt safe and authentic. She helped me tap into deep layers of my creativity that have built a strong foundation for my business. She patiently followed me and my process, while knowing perfectly well when I was ready for the first or next step. Professional and high-quality training materials and tools were indispensable and inspiring support in the process of creating a vision, new strategy and determining my next steps. Anna helped me open a door that I did not know existed, recall what I missed, awaken what was inside of me and build what I dreamed of. On this journey Anna is not only a coach, a mentor, or business trainer, she is your soulmate whom you need so much when creating something so important as a new life and business. Here is a new and authentic me — and wholeheartedly grateful for this experience. If you are where I was a few months ago and want to create your brand and business, do not struggle on your own, get yourself help and choose Anna.
Minimum theory, 100% focus on practice & action
Hands-on knowledge regarding marketing, sales & tech systems
Candid feedback & proven strategies to help you avoid major pitfalls
Ongoing accountability & motivation to ensure you show up consistently
Solutions to actual problems you're facing provided on a regular basis
Clarity regarding your direction and next steps you need to take
No 'stuck moments' when you have no clue what to do
Support of like-minded women who are on the same journey
Depending on your level of commitment and work you're ready to put in, after 6 weeks you may walk away with:
■  The decision on what you actually sell
■  Understanding of who your target market is
■  Intimate knowledge of your soulmate client's needs
■  A beta version of your product/service
■  Feedback from your target market
■  A launch plan that's in alignment with who you are
■  Increased confidence to go out there and sell!
"No two minds ever come together without thereby creating a third, invisible intangible force, which may be likened to a third mind [the master mind]."
NAPOLEON HILL
The Kickstarter Mastermind was one of the scariest things I have done recently, yet one I am the most proud of. In other words, it was one hell of a ride! Carefully planned and laid out with clear weekly goals and tonnes of valuable feedback not only from Anna but also other participants, our Thursday sessions were my treat of the week! To say I went out of my comfort zone is an understatement of the century, but I would certainly do it all over again as the results are amazing! Thank you Anna and the BKM Team ???
Anna's support throughout the entire program was exceptional. She shared her vast knowledge on creating an online business in a way that was fun and engaging, yet down to earth and packed with practical information at the same time. Anna's engagement on a personal level is something that makes her absolutely unique. The energy of the group was super supportive and motivating. I highly recommend the program to all the aspiring online business owners.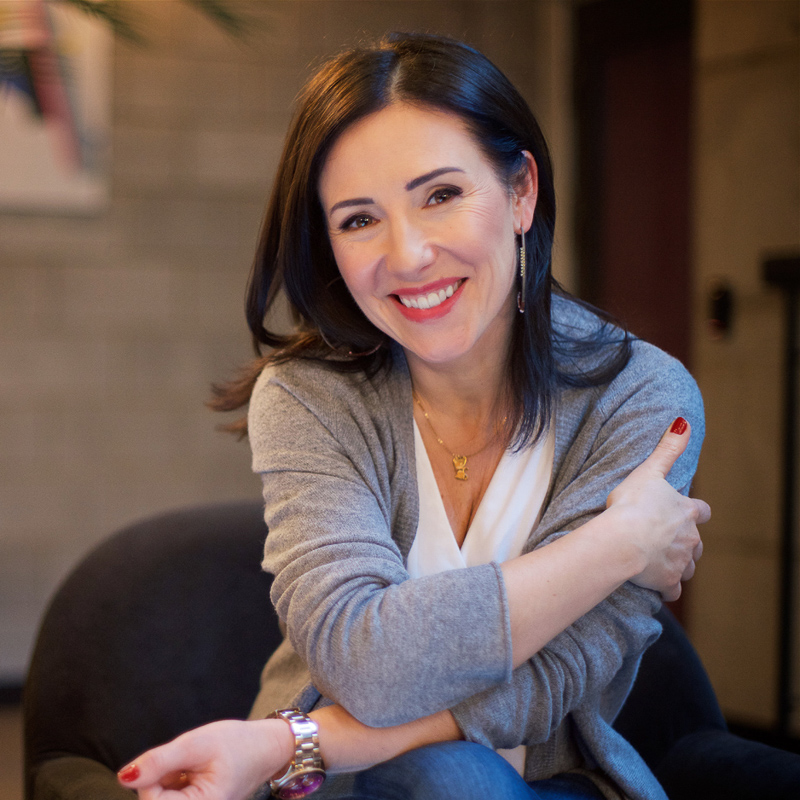 Anna has a true gift for asking powerful questions that completely change your perspective. She also has a unique ability to discern and point out weaknesses, inconsistencies, potential pitfalls and dangers. She gave me a strong sense of security and confidence making me feel safe by being guided by someone who was at the top of her game and watched over the entire process. Anna doesn't give up easily and is a great motivator when our lazy part wants to take over. She won't allow you to rest on your laurels, while being extremely supportive and always creating a joyous and loving space. In addition to being a great business coach, Anna is also a good and noble human being, which is a rare and unique combination. This process has been one of best investments I've made. I wholeheartedly recommend working with Anna.
Anna is an inexhaustible source of inspiration, motivation and support. Working with her was a unique experience and turned out to be a major breakthrough in my life and career.  She raised the bar of my transformation by taking me and my business on an intensely evolutive journey. Working with her helped me maximize my unique potential by entering on the path of my true destiny and following my heart with courage and trust. She provided a safe and sacred space along with the professional support I needed to make a quantum leap forward. In addition to plenty of business support, I also received a lot of emotional and spiritual guidance. I'm so grateful to have been able to tap into her high-vibrational energy, experience, wisdom, richness and knowledge.
Hello, I'm Anna, the founder of Miannah. I'm a transformational life & business coach, a certified yoga teacher, a master NLP & hypnosis practitioner, an intuitive healer, a chakra educator and a business mentor for soulful entrepreneurs. 
In my past life (and career), I worked as a marketing executive for start-ups and big international brands such as IKEA for almost a decade before I embarked on a world travel adventure in 2015, created my own location-independent, heart-centred business and fully stepped into my life purpose. Today, with travel to more than 50 countries under my belt, I blend Western teachings and Eastern wisdom to support female creatives, coaches, healers, wellness practitioners, yoga teachers and educators in building and growing businesses that change the world. Welcome!
Partnering with Anna has been not only incredibly helpful, enriching and encouraging, but it was a joyful experience filled with great learning curves. As a psychologist, I am quite critical towards the options and the support I can get, and she really made a positive impact on me. Her holistic approach was exactly what I needed as I got key learnings about my business, mindset and daily routines.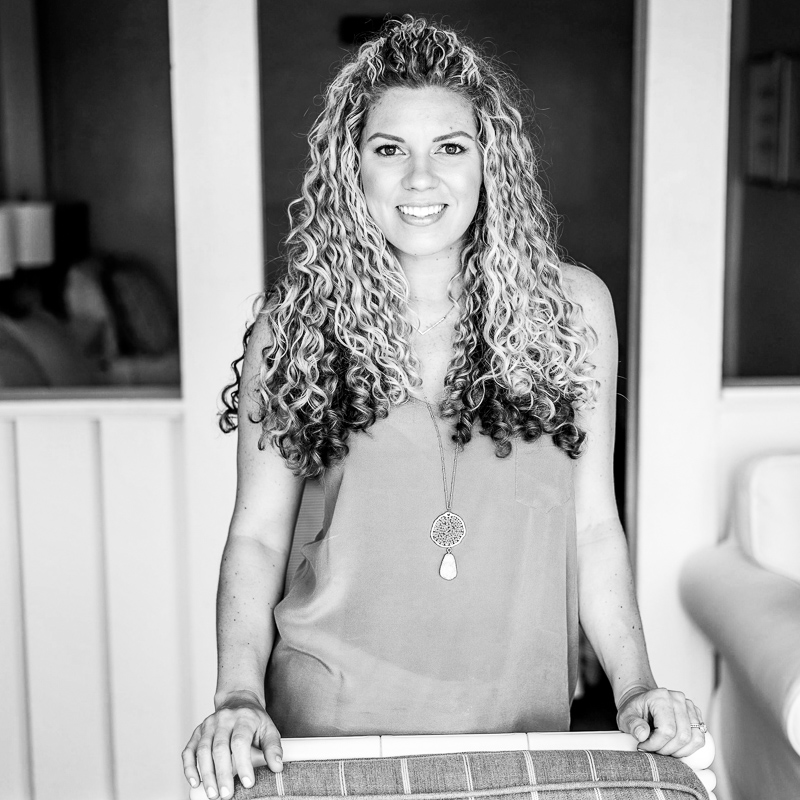 Anna is a kind, intuitive, knowledgeable and inspiring transformational coach. She helped me create a unique marketing strategy aligned with my core values and strengths after months of struggle and overwhelm. Her empathetic approach allowed me to feel safe and supported while connecting to my "why" and sharing my message authentically and easily. Anna is truly a gem!
Turn Your Passion Into Impact and Income?
"Coaching with Anna was the best decision for me and for my business. Literally, just 9 months later, I am running a consulting firm that has 3 employees, a dozen clients and we just celebrated generating $1 Million in revenue in less than 7 months! Coaching with Anna was the best decision for me and for my business".
What can I say about working with Anna? It was literally a life-changing experience! When I met with her in the Fall of 2019, I was really struggling with my purpose and monetizing on my gifts. I was working as a creative director and even though I had been a consultant before, I couldn't figure out how to have consistent $5K months. Anna spent a lot of time talking with me about being rejected in cold pitching and really encouraged me to just shoot my shot. When I finished working with her, I started thinking a lot about my true purpose which IS in consulting and I created a new business. Literally, just 9 months later, I am running a consulting firm that has 3 employees, a dozen clients and we just celebrated generating $1 Million in revenue in less than 7 months! Coaching with Anna was the best decision for me and for my business.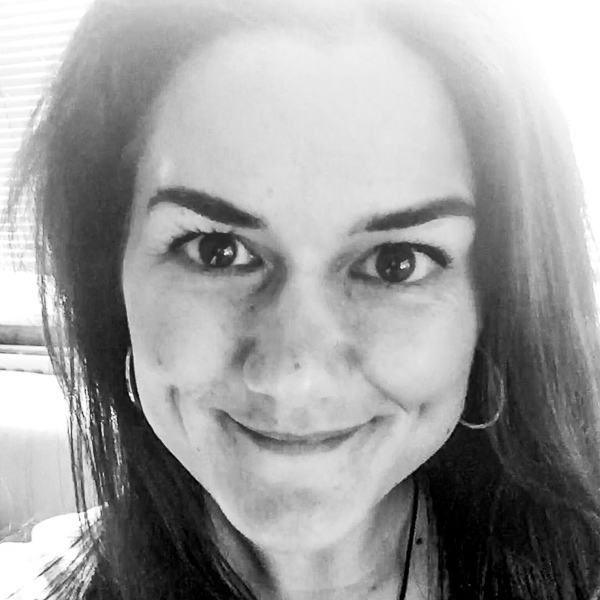 Anna brings an almost magical quality to her coaching. Her passion to help people is so genuine that I felt like an old friend was talking things through with me. Her enthusiasm is so strong and heartfelt, it is impossible not to feel comfortable. She has a natural ability for coaching, connecting to my issues with ease. Within only 60 minutes, she identified where I was blocked and gave me ideas for ways to work through it. With only one call, she has changed how I will approach this next phase in my life. If you are looking for someone that will truly connect with you as a person, as well as what you are going through, I would highly recommend Anna.
Anna came to me in a moment where I was so unclear of what to do in my business and she helped refocus myself, and gave me the advice I needed. I followed it and things started flowing. She took definitely part in why my business is growing more successful each and every day ? Thank you Anna, for seeing clearly through all my clutter and getting me organized with clear action steps to follow!
you finished 2021 strong — with a new business, more purpose, meaning, clarity, confidence and paying (soulmate) clients?