Your Soulful Journey to Freedompreneurship
A four-week mini-mastermind for women ready to truly prioritise freedom in their lives by building a freedom-filled business, or restructuring their current business for more freedom & flexibility.
✔ Your priority is to build a life and business that grant you time, location, financial, creative and emotional freedom, and you are committed to investing your time and energy now to reap the benefits within the next 6-12 months.
✔  You either want to start a business that embodies your true self while filling your life with freedom, or reshape your current business, which may lack flexibility and freedom, for a more liberating and spacious experience.
✔  You yearn for more personal time or time with loved ones, the opportunity to pursue your passions, travel the world and devote more time and energy to what brings you true joy.
✔  You want to create your first income stream based on freedom this year, or multiply your existing income while experiencing more freedom than you've ever had before.
✔ You are ready to take charge of your life, steering it towards your dreams with unwavering commitment to your truth, while making a bigger impact on the world.
✔ We'll meet every week for a 90-minute live mastermind session in a small, intimate group of women. Our sessions kick off with a brief teaching moment, focusing on the theme of the week, setting the tone for our discussions. Then the floor will be yours to step into the "hot seat.", where you can receive personalised coaching or ask any burning questions.
✔ After each session you'll get a tailor-made homework designed to help you connect with your truth and speed up the discovery processes. These thought-provoking assignments will also prepare you with the perfect questions to bring to our next session.
✔ You'll have access to an exclusive Facebook group, providing you with a nurturing space from Monday to Friday. Within this supportive community, you can seek guidance, receive valuable coaching, or simply connect with like-minded women on the same journey.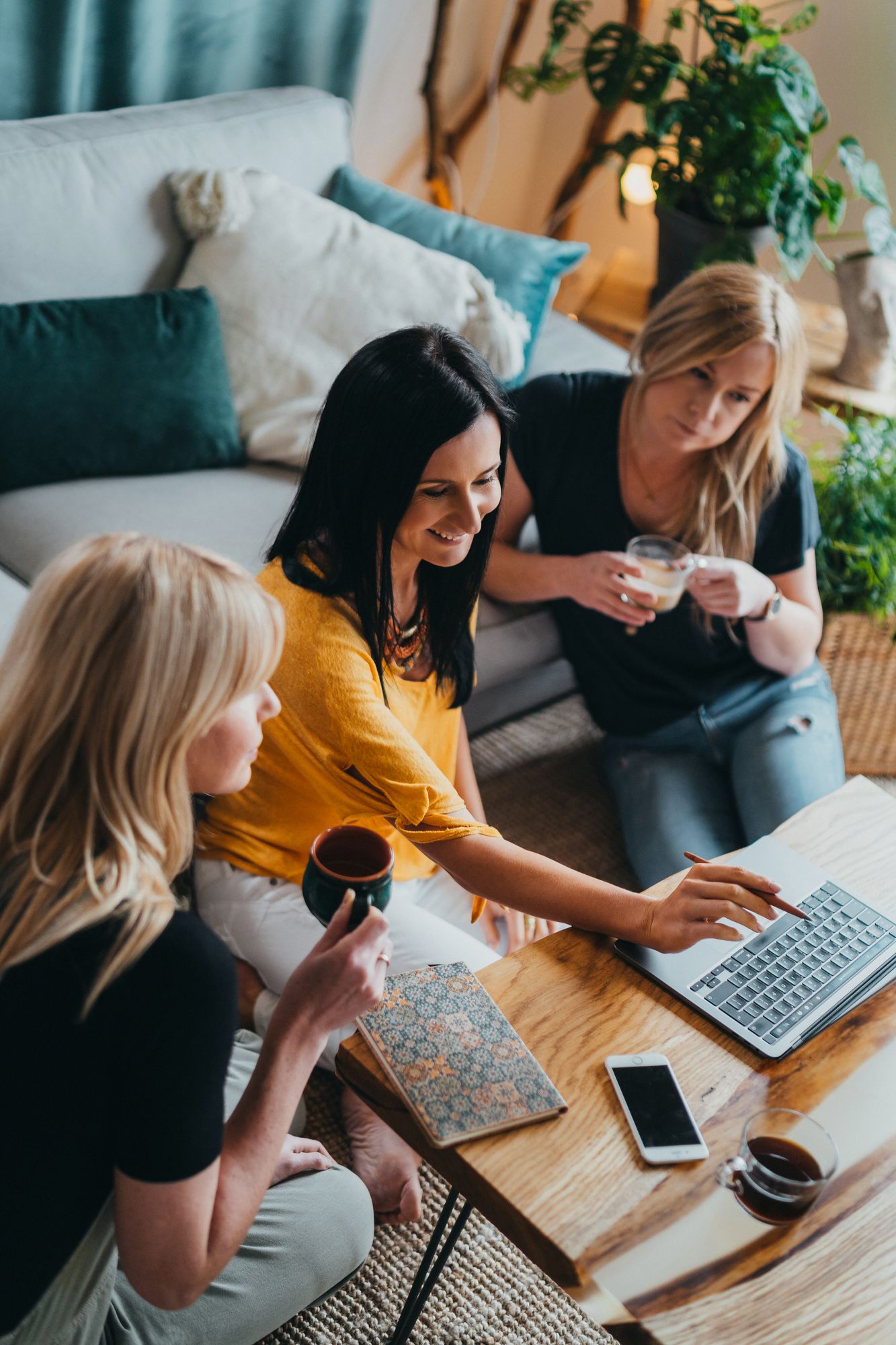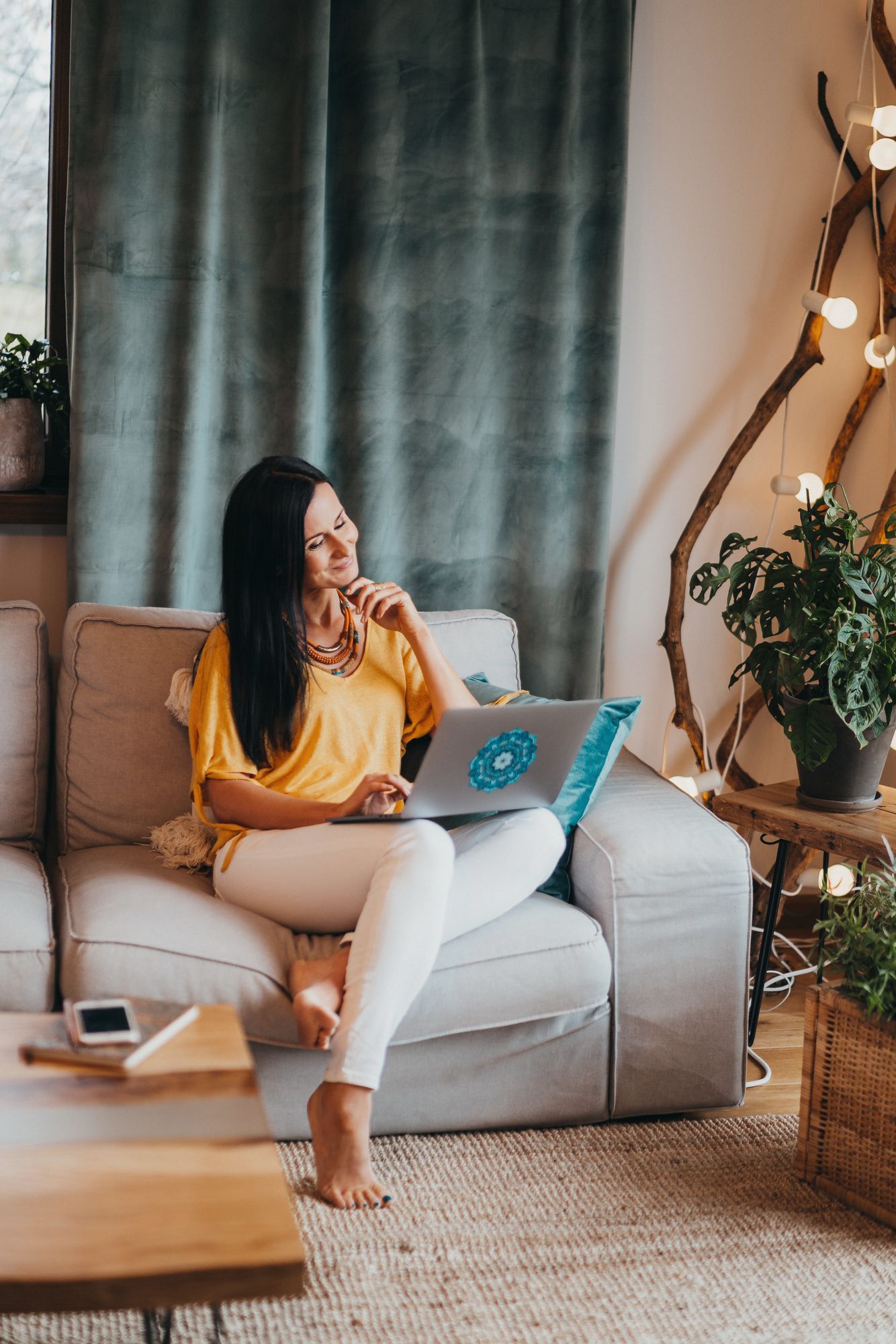 WEEK 1 — LIFE PURPOSE & LIFE-STYLE
I'll take you on an insightful journey of discovering how to marry your life purpose with your dream lifestyle and unique concept of freedom and build a business that is both meaningful and personally enriching.
WEEK 2 — FREEDOM NICHE
We'll go through a both strategic and soulful process of identifying your niche as a freedompreneur so you can uniquely serve the right customers doing what you love while also having that distinct place in the market and truly stand out.
WEEK 3 — BUSINESS MODEL FOR FREEDOM
We'll explore various business models and choose one that is aligned with your values, zone of genius, dream lifestyle, while allowing you create the results you want in an efficient, joyous and fulfilling way.
WEEK 4 — STRUCTURES FOR FREEDOM
We'll build a life and business structure that you need for long-term prosperity as a freedompreneur and wellbeing as the woman you desire to become, preparing you for what's to come beyond the programme.
Live Group Coaching Calls
Every week you can participate in a group coaching session in an intimate group of women who are on the same journey towards freedom. These calls will empower you, provide clarity, confidence and inspiration — all you need to stay on track.
Actionable Homework
After every session, you'll receive personalised, non-BS homework to help you connect with your truth and pave the way for your journey as a freedompreneur. These assignments will be like puzzle pieces guiding you on a profound journey of self-discovery.
Connection & Support
You'll have access to a private Facebook group where you can share your experience, get candid feedback, receive ongoing support and simply connect with your mastermind sisters. It's so much more fun to build a freedom-filled business in good company.
Feedback & Accountability
Although my sessions are filled with love and support, I will also challenge you. You'll receive a great deal of accountability and feedback when needed to make sure you stay on track. Well-designed goals will empower and motivate you every week.
What results can you expect?
By committing to the process and putting in the effort, you'll find yourself at the end of the programme with a personalised game plan, paving the way for a life and business filled with freedom. You'll have crystal clarity on the precise steps needed to turn your dreams into a thriving reality and a strong mindset to continue your journey with unwavering confidence and determination.
The Freedom Mastery is for you if you…
✔ want have the precious gift of time and the ability to prioritise what truly matters to you
✔ desire the flexibility to design your days in a way that allows you to be fully present with your family and friends
✔ are ready to wholeheartedly pursue your passions and engage in activities that ignite your spirit and bring you immense joy
✔ dream of travelling the world and immersing yourself in its richness while creating unforgettable memories that will forever ignite your spirit of adventure
✔ want to build a business that not only sustains you financially but also fulfills you on a deep, soulful level.
Ready to create more freedom than you ever thought possible?
PROGRAMME START: Thursday, 3 August, 2023
LIVE CALLS TIME: 5pm BT / 6pm CET / 9am PST / 12pm ET
Hello, I'm Anna. I'm a business mentor, marketing strategist, certified life coach, yoga teacher, master NLP & hypnosis practitioner, intuitive healer and chakra educator. I'm on a mission to help women create greater freedom and impact in the world.
In my past life (and career), I worked as a marketing executive for start-ups and big international brands such as IKEA for almost a decade before I embarked on a world travel adventure in 2015 in search of more freedom. To sustain a lifestyle of freedom, I created a location-independent soul-driven business and fully stepped into my life purpose.
Today, with travel to 60 countries under my belt, I support women in building and growing businesses that change the world while allowing them to live life on their own terms. Welcome!