Business Coach for Creatives
Your step-by-step roadmap to building and growing a thriving creative business, serving more clients and increasing your income and impact.
Your Calling as a Creative
As a creative, in addition to your burning passion for artistic pursuits, you possess a deep desire to serve the world and create an impact. You have personally experienced the transformative power of your creative endeavors and are driven to share it with others. Your creative work is not just about honing your skills, but also about embarking on a journey of personal growth. You are dedicated to share your gifts with your clients, while being fully attuned to your artistic expression. Your commitment extends beyond your own craft as you continuously seek to expand your knowledge and skills, allowing you to serve others in a more profound way. You feel a compelling calling to reach a broader audience and build a creative business that has the power to positively transform lives!
Building a Thriving Creative Business
Building and running a thriving creative business requires more than just honing your artistic skills and creative techniques. As a creative, you may encounter common challenges such as establishing a solid client base, standing out in a competitive market, determining the right pricing and positioning for your services, as well as managing your time and energy effectively.
Selecting a suitable business model, devising and executing impactful marketing strategies, mastering the art of selling with integrity and nurturing client relationships are all vital components for success in the creative industry.
This is where a business mentor and coach specialising in the creative field can be a game-changer. An experienced coach who understands the intricacies of the creative industry intimately can offer you invaluable guidance, unwavering support and tailored strategies to build your creative business or take your existing venture to new heights.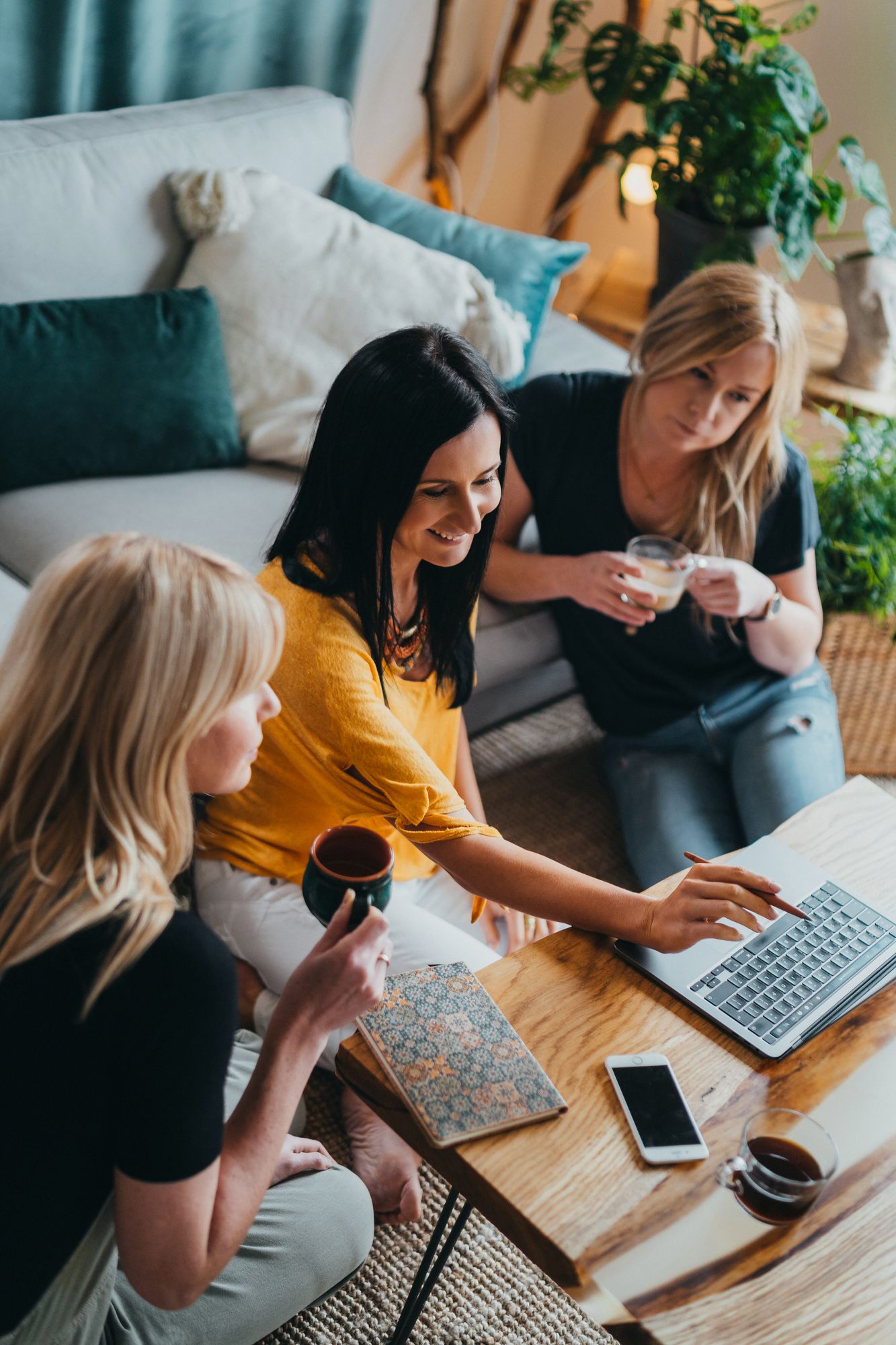 Finding Your Creative Niche
In the vast and dynamic world of creative entrepreneurship, finding your niche is often the key to success. Whether you're an artist, designer, writer or any other creative professional, identifying and targeting a specific niche market allows you to stand out, attract the right audience and carve a unique space for yourself in the industry.
Product Creation: One popular direction for creative businesses is creating and selling unique products. This can range from handmade crafts, custom artwork, designer clothing, or artisanal goods. By tapping into your creativity, you can develop products that captivate customers and showcase your artistic flair.
Services and Freelancing: Creative businesses can thrive by offering services tailored to clients' needs. This can include graphic design, copywriting, web development, photography, event planning, or interior design. By leveraging your skills, you can provide value to individuals, businesses, or organisations seeking professional creative services.
Digital Content Creation: In the digital age, content creation has become a powerful avenue for creatives. Whether through blogging, vlogging, podcasting, or social media, you can share your expertise, insights and artistic work with a global audience and monetise your content.
Creative Education and Workshops: By teaching workshops, hosting masterclasses, or creating online courses, you have the opportunity to share your expertise and inspire aspiring creatives on their own artistic journeys. Whether it's teaching painting techniques, conducting writing workshops, or imparting photography fundamentals, you can focus on various creative disciplines. Aspiring individuals in the creative realm often seek guidance and mentorship, making this direction a fulfilling way to share your passion and expertise.
Your Unique Path as a Creative
My clients include artists, graphic designers, illustrators, web designers, photographers, event planners, stylists, make-up artists, architects, interior designers, feng shui experts, content creators, copywriters, authors, writing mentors and creative consultants.
I strongly believe that each creative has a path that is entirely their own, and through exploration, they uncover the extraordinary within themselves. My strength lies in connecting passion and natural talents to unlock this potential. By venturing into uncharted territories and pushing creative boundaries, my clients uncover hidden talents and embrace new artistic dimensions. This transformative journey forever alters their approach to their creative businesses, resulting in more income and impact.
Choosing to Become a Thriving Creative instead of a Starving Artist
It's time to say no to the starving artist syndrome and embrace a new mindset for creative success. The belief that artists and creatives must suffer for their craft or struggle financially is outdated and limiting. You deserve to thrive and be rewarded for your talent and hard work. By valuing your work, setting fair prices and embracing entrepreneurial strategies, you can build a sustainable creative business that has the power to change lives. It's crucial to cultivate a mindset of abundance, value your creative contributions and seek opportunities to monetise your skills. It's time to break free from the starving artist stereotype and create a new narrative that celebrates the intersection of passion, creativity and financial prosperity.
How Can a Business Coach Help You Build & Grow a Profitable Creative Business?
Depending on the stage of your creative business, we will work together to either launch your venture or take it to new heights so you can expand your income and impact without burnout and overwhelm. While all creative businesses share certain similarities, I have discovered that a personalised approach incorporating a fusion of business energetics, mindset work and strategic planning yields the best results. Here are some of the topics that we'll most probably discuss when we decide to work together:
ALIGNMENT
We'll begin by connecting with your big vision and identifying your zone of genius and inner resources that will be invaluable in building and growing a thriving creative business.
MINDSET & ENERGETICS
We'll take a closer look at what currently stops you from fulfilling your vision. We'll work to break through your mindset blocks and limiting beliefs around money, time, visibility and creativity, to name just a few.
NICHE & TARGET MARKET
We'll identify your target market and develop your ideal client profile based on the actual problem your clients are facing and the results they're looking to create (as opposed to looking at the demographics only, which is the old-paradigm approach to marketing).
OFFER (SUITE)
Depending on your stage of business, we'll either create your first offer or a whole product suite that will serve different groups of clients or different purposes, generating diversified revenue streams for your creative business.
PRICING STRATEGY
We'll work closely on your pricing strategy to make sure you run a profitable creative business, not a time-consuming hobby project that you continue investing in without return (like many creatives sadly do).
MESSAGING & POSITIONING
We'll craft a strong message that communicates clearly the value of your offer and positions you as the go-to expert in your niche. Doing this deep strategy work will make you want to show up and share your magic like never before.
MARKETING STRATEGY
We'll create an aligned marketing strategy that focusses on building a true connection with your ideal client leading to sold products and exciting collaborations.
SALES PROCESS
Based on your offering and marketing strategy, we'll map out an aligned sales process that will help you sell your work with pride instead of being salesy and feeling awkward.
OPERATIONS & SYSTEMS
We'll address the operational aspects of your creative business, such as payment processing, scheduling and bookkeeping. Streamlining these processes will help you save time and create a seamless experience for your customers.
FINANCIAL MANAGEMENT
We'll work on developing a budget, tracking your income and expenses, and setting financial goals for your business. Understanding your finances will enable you to ensure the financial sustainability of your creative business.
My Unique Business Coaching Blend
Business Strategy
With a master's in marketing and 15+ years of business + marketing management experience, I love assisting clients in creating strategies that are 100% aligned with them
Mindset Work
As a certified life coach & NLP master practitioner, I make sure my clients' mindset is in check, which is crucial to building & growing a business that is there to last
Business Energetics
With a background in yoga, meditation, chakra & energy work, I support my clients in all things energy so they can create more flow in their life & biz while contributing to a better world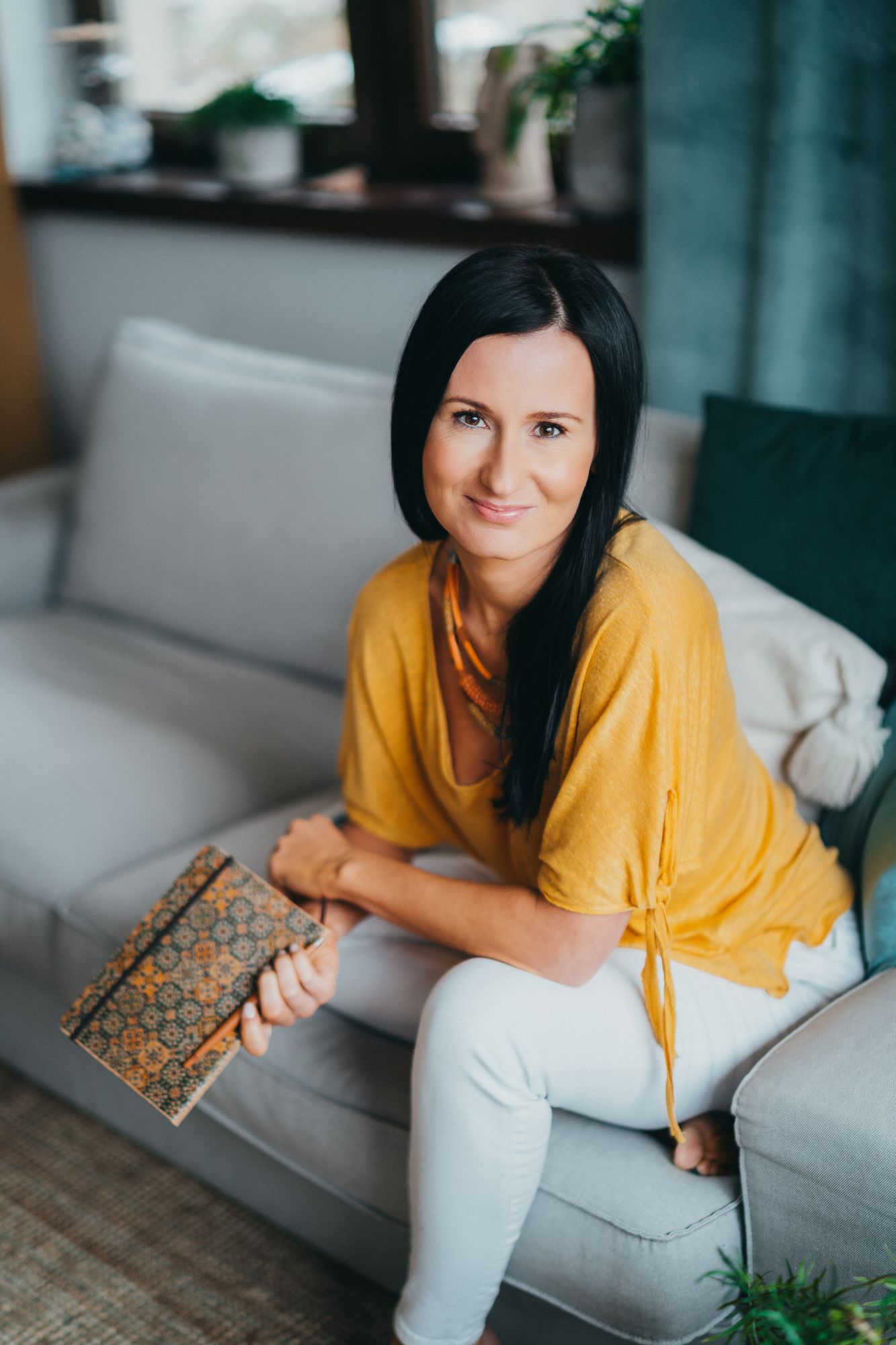 What Can You Expect from Working with a Business Coach?
My zone of genius is creating a safe space for you along with an optimal ecosystem (proven tools, strategy, mindset work, business energetics) for your transformation to take place so you can produce tangible results for your business. These may include:
➢ a complete and marketable offer that creates deep transformations for your clients and a steady income for you;
➢ a step-by-step marketing plan to launch your offer and a feel-good sales process in place that will get you your first or next clients;
➢ a steady flow of highly-committed soulmate clients ready to tap into your creative work to change their lives for the better.
How Does Business Coaching Work?
Live Coaching Calls
The core of our work will be weekly live coaching & mentorship sessions which will empower you, provide clarity, confidence and inspiration — all you need to create the results you desire. A powerful blend of strategy, mindset & energy work is my secret sauce.
Powerful Content
In addition to coaching, you'll have access powerful content in the form of video trainings, meditations, visualisations and workbooks, which will equip you with the necessary knowledge and skills to build and grow a thriving business in the comfort of your home (or any other place you wish!).
Feedback & Accountability
Although my sessions are filled with love and support, I will also challenge you. You'll receive a great deal of accountability and feedback to make sure you stay on track even when your confidence wavers. My process will help you keep your eyes on the prize while fully honouring your needs.
How Will Your Business Change after Working with a Business Coach?
JUST IMAGINE…
➢ having a strong offer you feel excited to sell every day
➢ bringing in a solid, steady income every month by working with your dream soulmate clients
➢  knowing how to communicate your value in a clear and confident way and believing in yourself more than you've ever done before
➢ having a unique process and a proven method to share with your clients and no more winging it
➢ knowing how to pre-qualify clients, handle objections and close sale with integrity
➢ celebrating your clients' results on a regular basis because you've decided to play BIG and invite them on a journey of transformation.
The Business Coach for Your Creative Business
Hey, I'm Anna. I'm a business mentor, marketing strategist, certified life coach, yoga teacher, master NLP & hypnosis practitioner, intuitive healer and chakra educator.
Drawing from my own entrepreneurial journey as an educator, creative, coach and consultant, which began after leaving my corporate job at IKEA and embarking on a world travel adventure back in 2015, I have developed a deep passion for supporting female creatives, consultants and educators in building thriving businesses.
My own business story has taught me the hard way that passion, talent and training alone are not enough to guarantee success in the creative field. I encountered challenges in generating consistent income, selling my work and finding clients for my courses, which I had to learn to overcome in order to continue serving others and travelling the world. Combining this firsthand experience with my corporate marketing background and coaching skills, in 2019 I discovered a profound calling to step fully into my purpose as a business coach and mentor for purpose-driven entrepreneurs. Welcome!
What My Clients Are Saying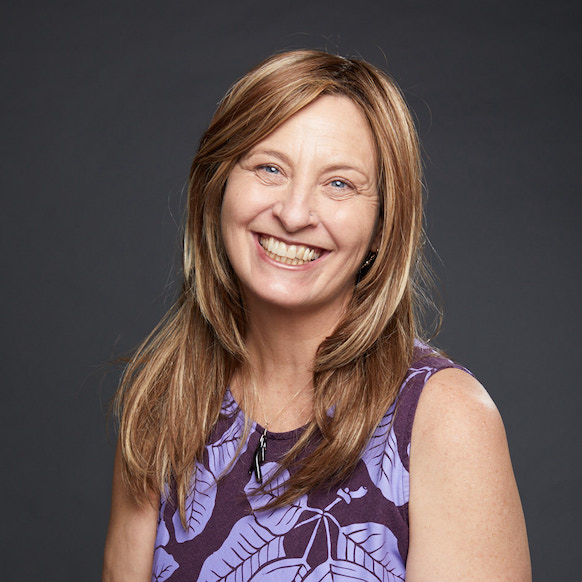 Anna has been an amazing coach, mentor, inspiration and well, too be honest, many times the only person who is able (with my permission) to hold me accountable.
I felt that every other program I have done in all these different roles never really addressed me as a whole entrepreneur, only the parts that were deemed valuable for making $$. Anna addresses and works with me as the WHOLE  entrepreneur!"
EMILLIA NOORDHOEK, USA
Knowing Anna has reminded me that there is a place for everyone in the world, even those of us with eclectic expertise, you just have to be smart enough to figure out how to use what you know. With Anna, I was able to do that.
Her past corporate experience coupled with her nomadic lifestyle and quest for learning has given her unique insight into issues that face people who move a lot and live in foreign cultures… people like me. 
WILLOW PAULE, USA
"The programme has changed me fundamentally in myriad positive ways – I feel more confident in myself and in my business, I feel I have the tools to build my business and the awareness to see when my mindset is letting me get in my own way!
I have a wealth of resources to call upon to give myself the boost I need when I am flagging or feeling lost. I have a group of amazing women who I can now call friends and who understand the journey I am on and will support me completely."
ROSANNE NIEBOER, UK
Anna gives 150% of her expertise and energy which is an amazing support, versus trying to go it alone.
I have felt myself transform from stuck and procrastinating, to being in flow and learning to value my work. Her enthusiasm, support and encouragement are infectious and as a result I feel more confident and capable".
AISLING RICHMOND, Ireland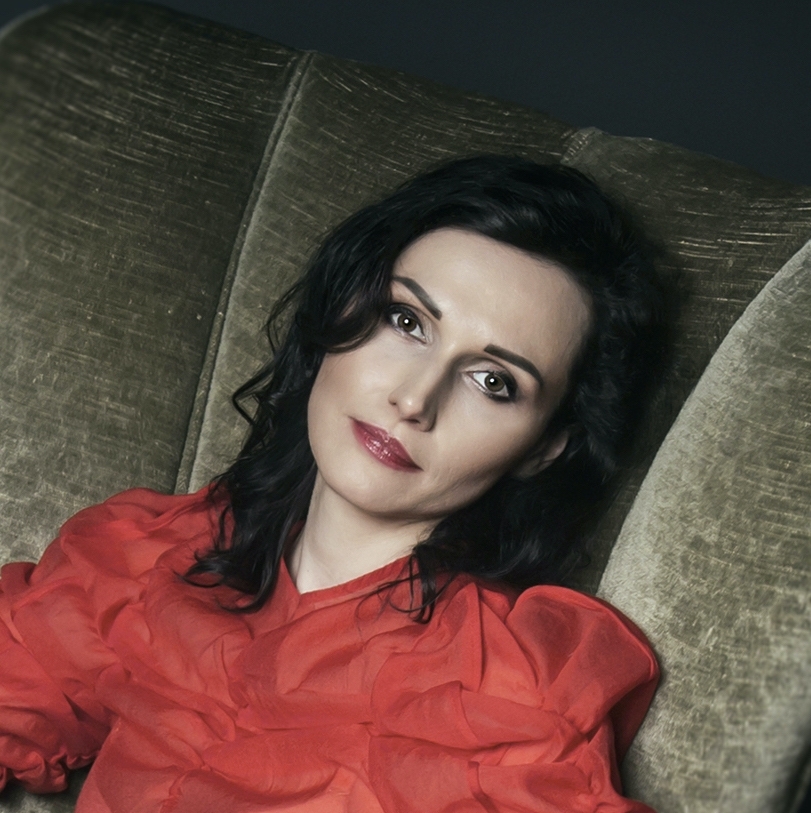 Anna raised the bar of my transformation by taking me and my business on an intensely evolutive journey.
Working with her helped me maximize my unique potential by entering on the path of my true destiny and following my heart with courage and trust. She provided a safe and sacred space along with the professional support I needed to make a quantum leap forward. In addition to plenty of business support, I also received a lot of emotional and spiritual guidance. I'm so grateful to have been able to tap into her high-vibrational energy, experience, wisdom, richness and knowledge."
SABINA OCHOTA, Poland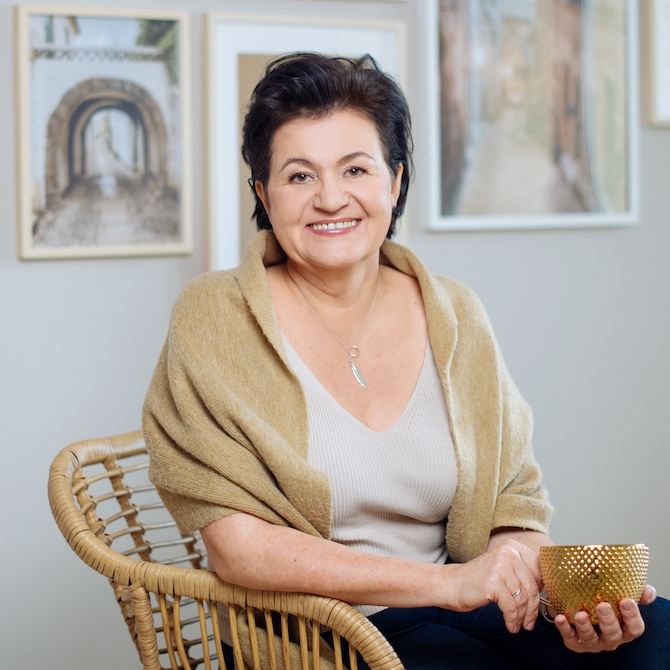 "Anna helped me open a door that I did not know existed, recall what I missed, awaken what was inside of me and build what I dreamed of."
On this journey Anna is not only a coach, a mentor, or business trainer, she is your soulmate whom you need so much when creating something so important as a new life and business. Here is a new and authentic me — and wholeheartedly grateful for this experience."
KASIA PAWŁOWSKA, Poland
"Anna is an AMAZING life coach and healer. Her guidance is unique and intuitive, and it felt like she could read my mind and soul."
I was able to see what was holding me back and preventing me to take a bigger step in my career and life goals. Anna's support and mentorship were essential to help me make big decisions and move forward."
ELAINA VELASQUES, Brazil
Your Free Strategy Session
Schedule a free Soul Strategy Session to outline your personalised strategy for more income, impact and freedom as a creative, consultant or educator (or one in the making).
The Ultimate Blueprint for Creating a Business with Soul
Learn every step of building a soulful business.
7 Steps to Living Your Purpose
Get a chakra-infused roadmap to creating a life in alignment with your soul's desires.
Client Creation Workbook
Get access to powerful prompts and questions that will be your roadmap for creating dream soulmate clients.
What Lines of Work do I Support?
I support a wide variety of service-oriented entrepreneurs who are dedicated to making a positive impact through their transformative endeavors, encompassing creative work, coaching, consulting, education, therapy, counselling, holistic healing and yoga.