Business Coach for Consultants
Your step-by-step roadmap to building and growing a thriving consulting business, serving more clients and increasing your income and impact as a consultant.
Your Calling as a Consultant
As a consultant, you have a genuine passion for making a positive impact and helping others succeed. You understand the transformative power of consulting firsthand and are driven to share its benefits with your clients. You firmly believe in the potential of individuals and organisations, and you are dedicated to guiding them towards their goals, empowering them to overcome challenges and achieving growth and success. You are committed to continuously expanding your expertise to provide the best possible service. Your ultimate goal is to reach a wider audience, making a meaningful difference through your consulting business.
Building a Thriving Consulting Business
Building and running a successful consulting business requires more than just mastering certain skills. Some of the most common challenges consultants face include attracting clients, standing out in a competitive market, pricing their services effectively and managing their time and energy.
Choosing a suitable business model, planning and implementing effective marketing strategies, learning how to sell with integrity and managing client relationships are critical to the success of every consulting business.
This is where a business coach and mentor can play a vital role. An experienced business coach specialising in the consulting field and understanding its intricacies intimately can provide you with invaluable guidance, support and strategies to either build a coaching business or take your existing business to new heights.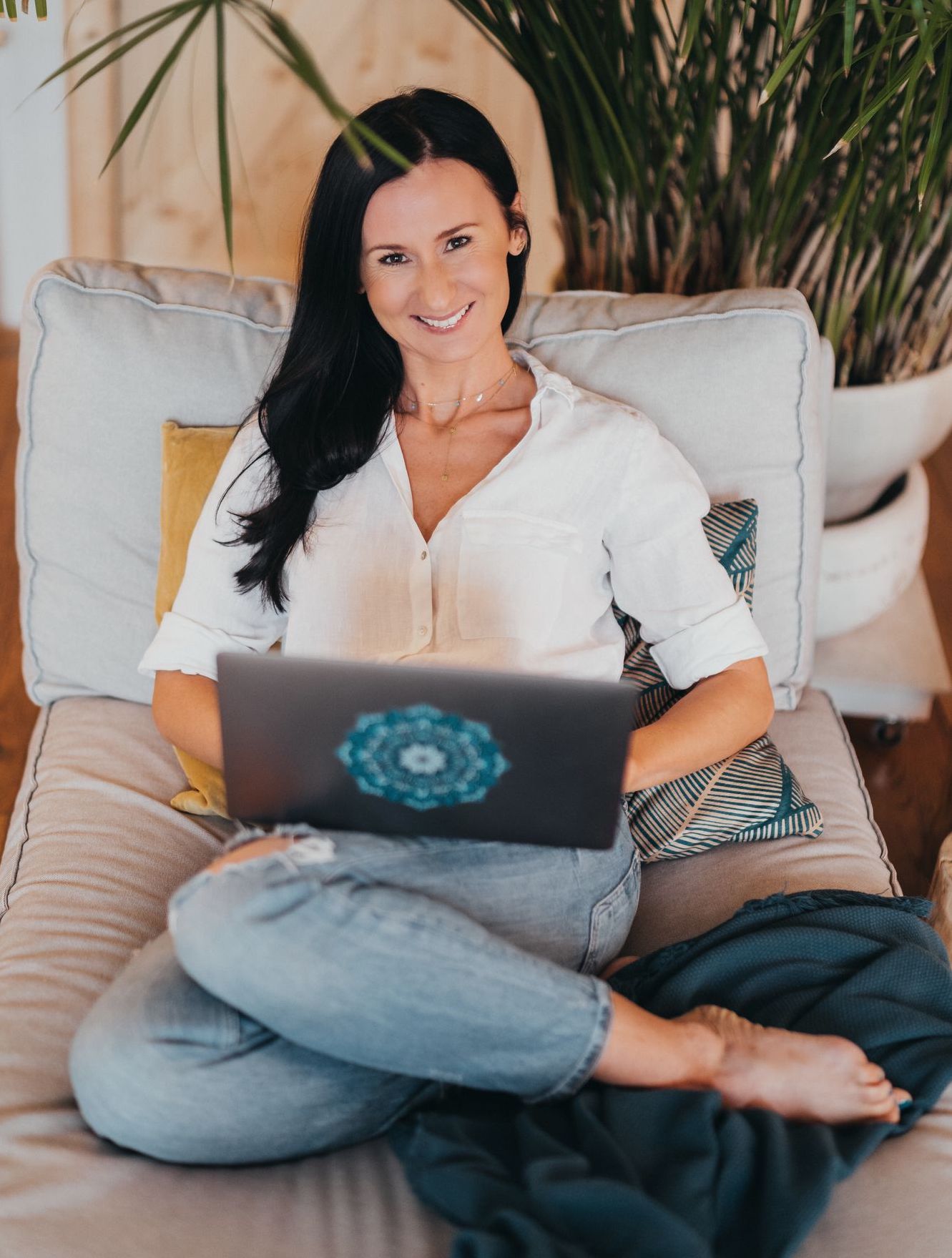 Finding Your Consulting Niche
With a growing interest in personal development and self-improvement, the demand for consulting services continues to expand. One crucial aspect to consider when establishing a successful consulting business is the exploration of your individual passions and the unique blend of services you aim to offer to your clients. This process is essential in differentiating yourself in a competitive consulting market. By answering this fundamental question, you not only gain clarity in your business pursuits but also develop a stronger connection with yourself and an expanded vision for your future. Whether you're an experienced consultant looking to start your own venture or an aspiring entrepreneur with a passion for consulting, finding your niche is a key to a thriving consulting business.
Your Unique Path as a Consultant
I work with a wide array of consultants, advisers, experts, coaches and mentors. I strongly believe that each individual possesses their own unique path, both in their personal growth and professional journey, as well as in their role as a service provider, supporting others on their transformative journeys towards success and fulfilment.
My clients include financial consultants, communication consultants, education advisers, legal consultants, sustainability consultants and space planning consultants to name just a few.
Each one brings their unique expertise and passion to their respective fields, fostering growth, empowerment and positive change in the lives of their clients.
How Can a Business Coach Help You Build & Grow a Profitable Consulting Business?
Depending on the stage of your business, we'll work together to either start your consulting business or elevate it so you can expand your income and impact without burnout and overwhelm. Although all consulting businesses share certain commonalities, I've learned that a personalised approach including a blend of business energetics, mindset work and strategy works best. Here are some of the topics that we'll most probably discuss when we decide to work together:
ALIGNMENT
We'll begin by connecting with your big vision and identifying your unique strengths and inner resources that will be invaluable in building and growing a thriving consulting business.
MINDSET & ENERGETICS
We'll take a closer look at what currently holds you back from fulfilling your vision. We'll work to break through your mindset blocks and limiting beliefs around money, success, visibility and self-worth.
NICHE & TARGET MARKET
We'll identify your target market and develop your ideal client profile based on their specific needs and desires. We'll craft a message that resonates with your ideal clients, positioning you as the go-to expert in your consulting niche.
METHODOLOGY
With a solid understanding of your ideal client's needs and wants, we'll develop your unique process and methodology that will guide clients towards their desired outcomes and transformations.
OFFER (SUITE)
Depending on your stage of business, we'll either create your first offer or a whole product suite that caters to different client needs and goals, generating diversified revenue streams for your consulting business.
PRICING STRATEGY
We'll work closely on your pricing strategy to ensure you run a profitable consulting business and deliver exceptional value to your clients.
MESSAGING & POSITIONING
We'll craft a strong message that communicates clearly the value of your offer and positions you as the go-to expert in the consulting field. Doing this deep strategy work will make you want to show up and share your magic like never before.
MARKETING STRATEGY
We'll create an aligned marketing strategy that focusses on building a true connection with your ideal client leading to sold packages and retainers.
SALES PROCESS
Based on your offering and marketing strategy, we'll map out an aligned sales process that allows you to enrol clients with confidence and integrity.
OPERATIONS & SYSTEMS
We'll address the operational aspects of your consulting business, such as payment processing, onboarding, scheduling and bookkeeping. Streamlining these processes will help you save time and create a seamless user experience for your clients.
FINANCIAL MANAGEMENT
We'll work on developing a budget, tracking your income and expenses and setting financial goals for your business. Understanding your finances will enable you to ensure the financial sustainability of your consulting business.
My Unique Business Coaching Blend
Business Strategy
With a master's in marketing and 15+ years of business + marketing management experience, I love assisting clients in creating strategies that are 100% aligned with them
Mindset Work
As a certified life coach & NLP master practitioner, I make sure my clients' mindset is in check, which is crucial to building & growing a business that is there to last
Business Energetics
With a background in yoga, meditation, chakra & energy work, I support my clients in all things energy so they can create more flow in their life & biz while contributing to a better world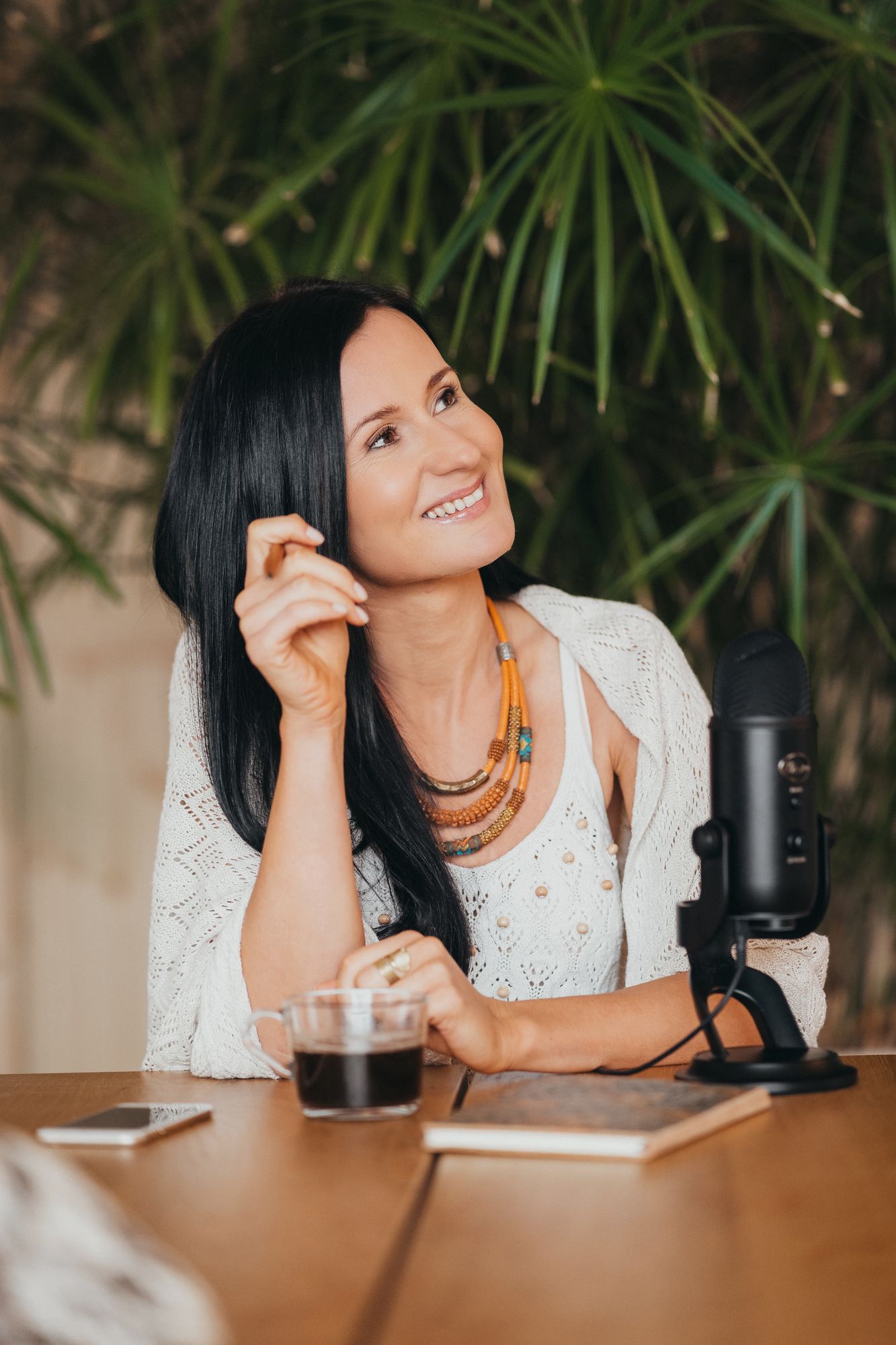 What Can You Expect from Working with a Business Coach?
My zone of genius is creating a safe space for you along with an optimal ecosystem (proven tools, strategy, mindset work, business energetics) for your transformation to take place so you can produce tangible results for your business. These may include:
➢ a complete and marketable offer that creates deep transformations for your clients and a steady income for you;
➢ a step-by-step marketing plan to launch your offer and a feel-good sales process in place that will get you your first or next clients;
➢ a steady flow of highly-committed soulmate clients ready to work with you to change their lives for the better;
➢ the confidence to guide your clients through deep life-changing transformations and charge for it accordingly.
How Does Business Coaching Work?
Live Coaching Calls
The core of our work will be weekly live coaching & mentorship sessions which will empower you, provide clarity, confidence and inspiration — all you need to create the results you desire. A powerful blend of strategy, mindset & energy work is my secret sauce.
Powerful Content
In addition to coaching, you'll have access powerful content in the form of video trainings, meditations, visualisations and workbooks, which will equip you with the necessary knowledge and skills to build and grow a thriving business in the comfort of your home (or any other place you wish!).
Feedback & Accountability
Although my sessions are filled with love and support, I will also challenge you. You'll receive a great deal of accountability and feedback to make sure you stay on track even when your confidence wavers. My process will help you keep your eyes on the prize while fully honouring your needs.
How Will Your Business Change after Working with a Business Coach?
JUST IMAGINE…
➢ having a strong offer you feel excited to sell every day
➢ bringing in a solid, steady income every month by working with your dream soulmate clients
➢  knowing how to communicate your value in a clear and confident way and believing in yourself more than you've ever done before
➢ having a unique process and a proven method to share with your clients and no more winging it
➢ knowing how to pre-qualify clients, handle objections and close sale with integrity
➢ celebrating your clients' results on a regular basis because you've decided to play BIG and invite them on a journey of transformation.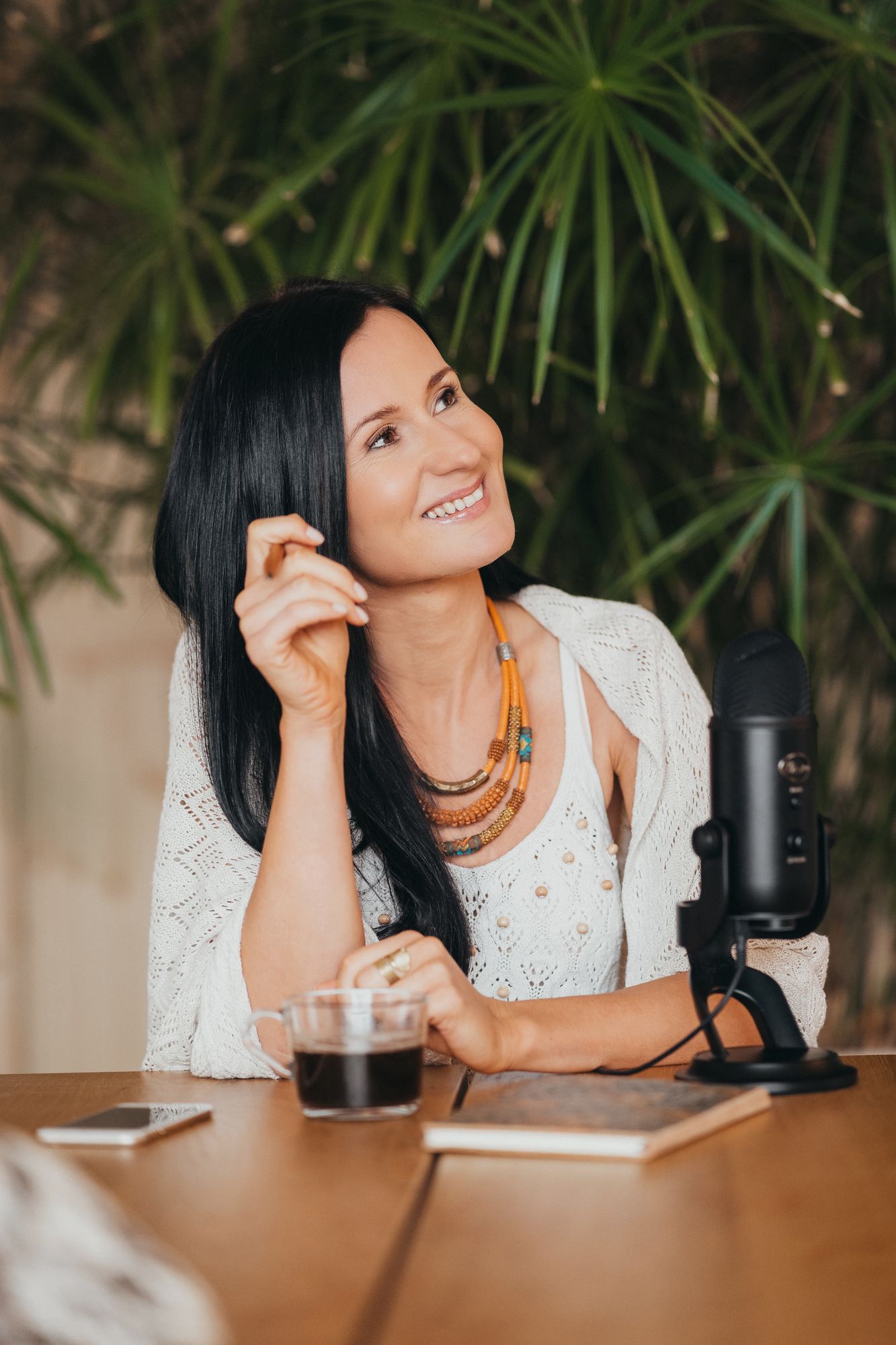 The Business Coach for Your Consulting Business
Hey, I'm Anna. I'm a business mentor, marketing strategist, certified life coach, yoga teacher, master NLP & hypnosis practitioner, intuitive healer and chakra educator.
Drawing from my own entrepreneurial journey as a coach, educator and consultant, which began after leaving my corporate job at IKEA and embarking on a world travel adventure back in 2015, I have developed a deep passion for supporting coaches, therapists, consultants, educators and wellness professionals in building thriving businesses.
My own business story has taught me the hard way that passion and training alone are not enough to guarantee success as a coach, consultant and online educator. I encountered challenges in generating consistent income and selling my services that I had to learn to overcome in order to continue serving others and travelling the world. Combining this firsthand experience with my corporate marketing background and coaching skills, in 2019 I discovered a profound calling to step fully into my purpose as a business coach and mentor for purpose-driven entrepreneurs. Welcome!
What My Clients Are Saying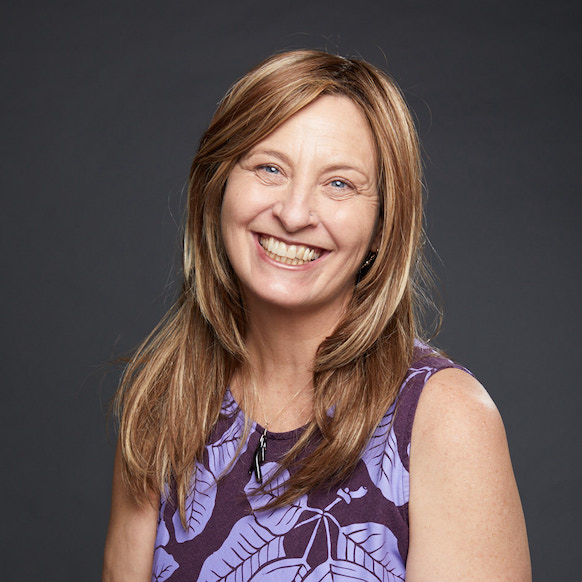 Anna has been an amazing coach, mentor, inspiration and well, too be honest, many times the only person who is able (with my permission) to hold me accountable.
I felt that every other program I have done in all these different roles never really addressed me as a whole entrepreneur, only the parts that were deemed valuable for making $$. Anna addresses and works with me as the WHOLE  entrepreneur!"
EMILLIA NOORDHOEK, USA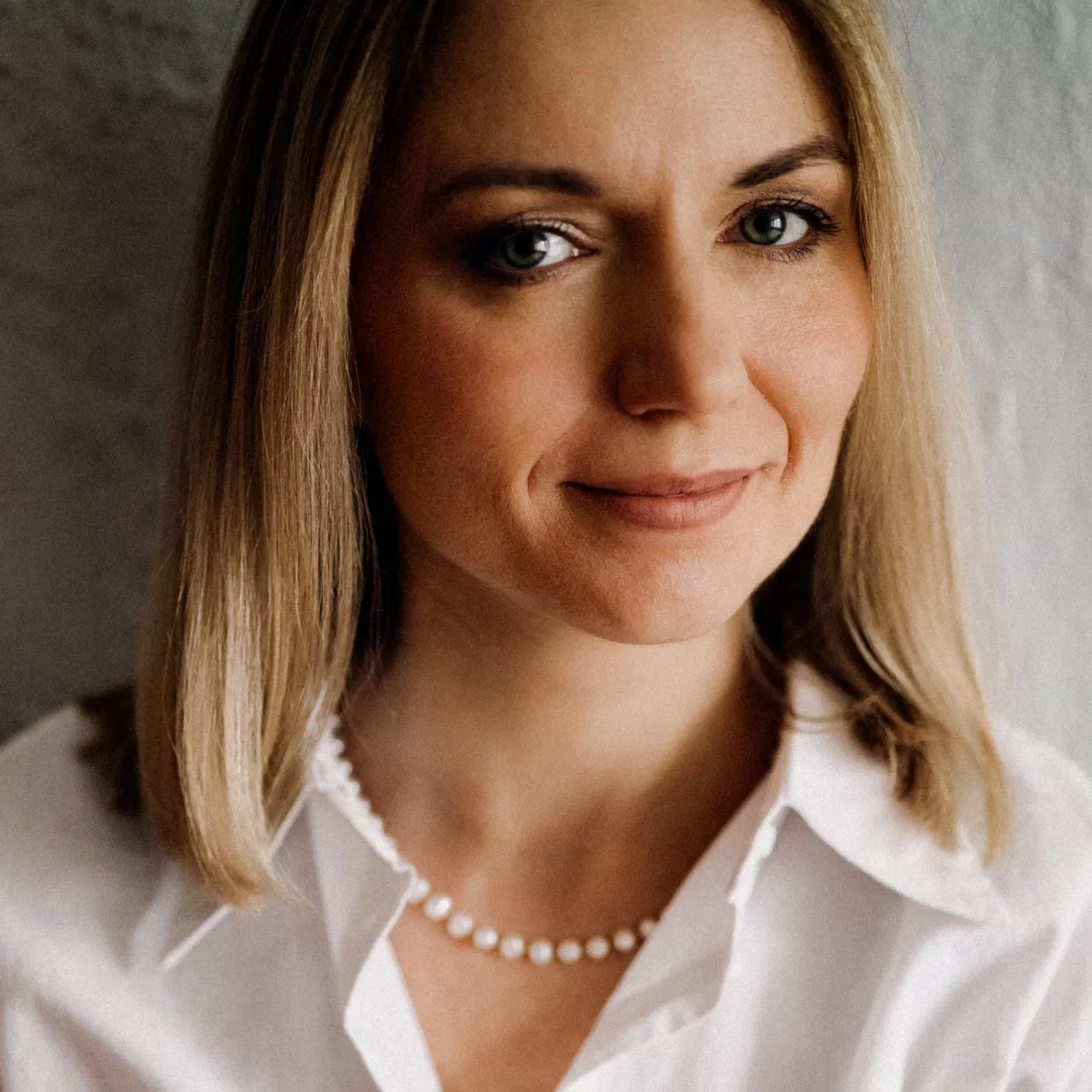 "This program was a perfect fit for me because it not only taught me about strategy, business models, and all the "hard" indicators essential in business, but above all, it allowed me to better understand myself, my emotions, goals and the limiting beliefs that held me back, so I could ultimately put my whole self into working for my success.
Anna is a wonderful mentor because she really speaks from experience. Her support was a key value for me throughout this process."
BARBARA BARGIEL-PAIKERT, Poland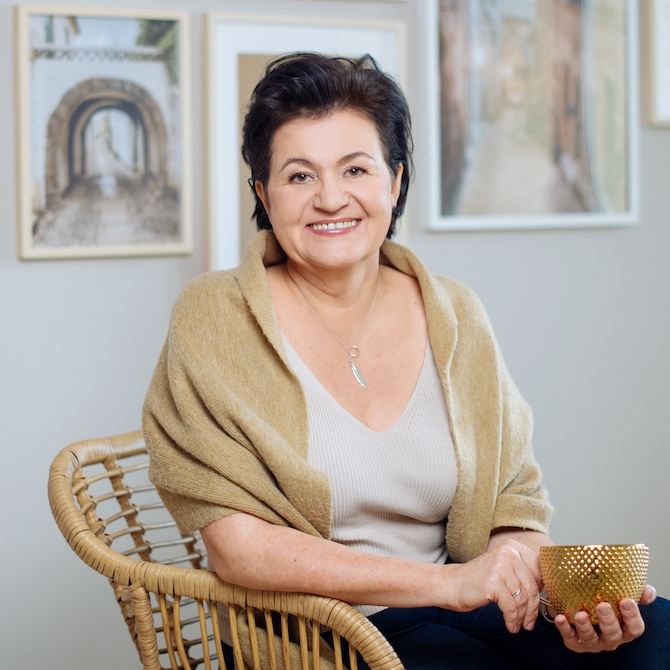 "Anna helped me open a door that I did not know existed, recall what I missed, awaken what was inside of me and build what I dreamed of."
On this journey Anna is not only a coach, a mentor, or business trainer, she is your soulmate whom you need so much when creating something so important as a new life and business. Here is a new and authentic me — and wholeheartedly grateful for this experience."
KASIA PAWŁOWSKA, Poland
Working with Anna has been a source of massive inspiration, showing me that even a well-performing company can reach even greater heights and rise to a completely new level.
I have been running my company for several years now and have worked with large and reputable marketing agencies, but so far, I have never encountered a person who would approach our marketing strategy and brand image (both online and among co-workers and patients) with such dedication, curiosity and attention to detail as Anna does. I believe that what she offers is completely unique.
JOANNA WRZESIŃSKA-RODZIEWICZ, Poland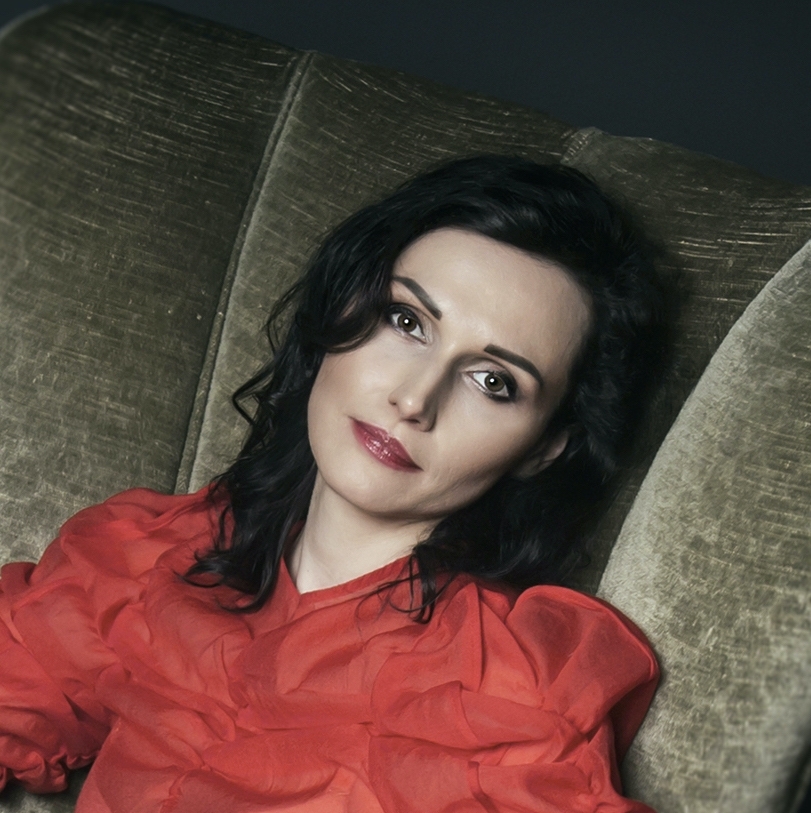 Anna raised the bar of my transformation by taking me and my business on an intensely evolutive journey.
Working with her helped me maximize my unique potential by entering on the path of my true destiny and following my heart with courage and trust. She provided a safe and sacred space along with the professional support I needed to make a quantum leap forward. In addition to plenty of business support, I also received a lot of emotional and spiritual guidance. I'm so grateful to have been able to tap into her high-vibrational energy, experience, wisdom, richness and knowledge."
SABINA OCHOTA, Poland
As a result of Anna's coaching and program, I came back to my core belief that through my planning, actions, and execution I could be not only the business owner I aspire to be, but also the women I have always wanted to become.
Anna has a unique way of working through 1:1 coaching sessions, which in my case focused on helping me to cope with external factors that were true blockers to my creativity and motivation to work with clients. She has put a lot of effort to understand and get through the core of my everyday issues, so I could plan better my professional life and finally get at the level of work-life satisfaction, not just balance. She was a pillar of strength and wisdom."
DAGMARA SAGANOWSKA, The Netherlands
"The programme has changed me fundamentally in myriad positive ways – I feel more confident in myself and in my business, I feel I have the tools to build my business and the awareness to see when my mindset is letting me get in my own way!
I have a wealth of resources to call upon to give myself the boost I need when I am flagging or feeling lost. I have a group of amazing women who I can now call friends and who understand the journey I am on and will support me completely."
ROSANNE NIEBOER, UK
Anna gives 150% of her expertise and energy which is an amazing support, versus trying to go it alone.
I have felt myself transform from stuck and procrastinating, to being in flow and learning to value my work. Her enthusiasm, support and encouragement are infectious and as a result I feel more confident and capable".
AISLING RICHMOND, Ireland
"Anna is an AMAZING life coach and healer. Her guidance is unique and intuitive, and it felt like she could read my mind and soul."
I was able to see what was holding me back and preventing me to take a bigger step in my career and life goals. Anna's support and mentorship were essential to help me make big decisions and move forward."
ELAINA VELASQUES, Brazil
Your Free Strategy Session
Schedule a free Soul Strategy Session to outline your personalised strategy for more income, impact and freedom as a coach, consultant or educator (or one in the making).
The Ultimate Blueprint for Creating a Business with Soul
Learn every step of building a soulful business.
7 Steps to Living Your Purpose
Get a chakra-infused roadmap to creating a life in alignment with your soul's desires.
Client Creation Workbook
Get access to powerful prompts and questions that will be your roadmap for creating dream soulmate clients.
What Lines of Work do I Support?
I support a wide variety of service-oriented entrepreneurs who are dedicated to making a positive impact through their transformative endeavors, encompassing creative work, coaching, consulting, education, therapy, counselling, holistic healing and yoga.