The chakra system is an ancient framework that governs numerous processes in our lives on the physical, mental, emotional and spiritual level. Understanding the chakras can help you live a healthier, more harmonious and balanced life.
The sacral energy centre, also known as Svadhisthana, is the seat of our emotions. This chakra is all about connecting with our feelings, desires, intimacy and sexuality. This is where we become present in our bodies and mindful of our sensations. The sacral chakra is also the hub of creative power and it gives birth – to life, to an idea, or a project. It is also connected with passion and pleasure in life.
Balanced
When the sacral chakra is in harmony, we are in touch with our feelings. A person with an aligned Svadhisthana is present in their body; sensual, creative and full of passion. They enjoy life, are open to expressing their emotions and are able to find happiness in simple pleasures. Creativity is present in all aspects of life as Svadhsithana likes to give birth – to life, to an idea, a project or a business.
Chakra Disorders
Sacral chakra disorders manifest themselves in difficulty expressing feelings, or even being cut off from them completely. Emotional repression is a common Svadhisthana issue. The disconnection from feelings is often used as a coping mechanism to avoid pain and suffering.
Diseases of Svadhisthana are mainly concentrated in the area of the ​​reproductive organs, urinary system and hormonal system. The second chakra manifests its disorders with hormonal changes as well as problems in the sexual sphere.
Healing
Inner child healing

Shadow work

Touch, nurturance & body work

Movement therapy

Healing addictions & co-dependencies

Boundary setting

Inner goddess awakening

Celebrating life & play time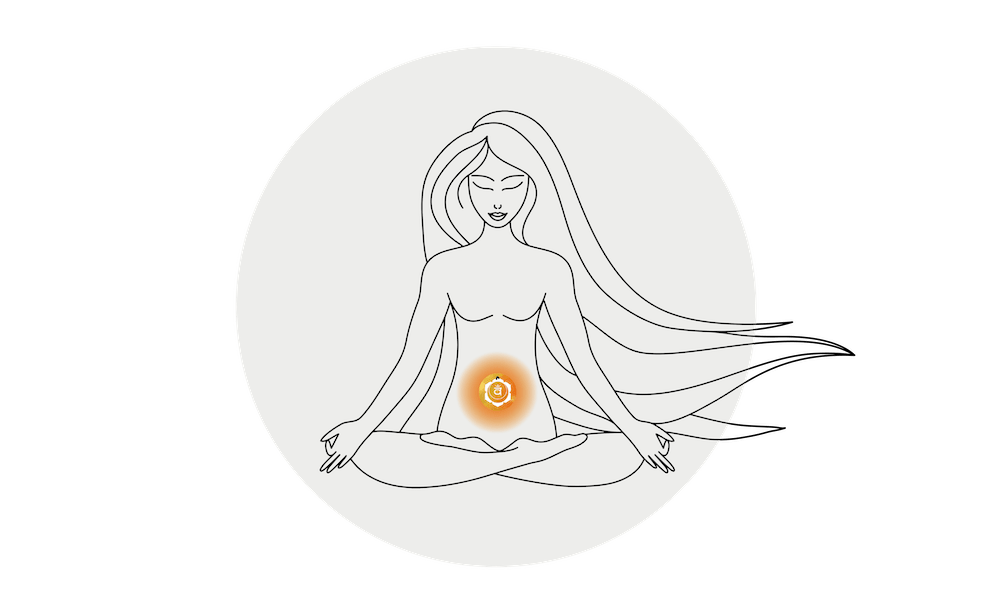 Take the quiz to discover which of your chakras are out of balance secretly keeping you living your best life!
Access free Chakra Business Activation training to learn how your chakra imbalances affect your business.
Enrol in the Miannah Chakra Course to heal and transform your life in a radical way with the chakra system.
Learn about other chakras
I'm a transformational life & biz coach, a certified yoga & meditation teacher, a master NLP & hypnosis practitioner, an intuitive healer and a chakra educator.
Among the many concepts I employ, chakras and energy healing are an essential part of my work, as they give me a deeper insight into the matter of things going far beyond our conscious, practical mind. My passion for Eastern philosophies was born years ago during a journey through South-East Asia in search of my own healing, wisdom and life purpose at a time when I felt completely lost after having left a corporate job and a comfortable yet unfulfilling big-city life.
All I teach I learned, and most importantly practised, at the very source – in various parts of Asia – training in energy healing in Cambodia, spending time in Buddhist monasteries in Thailand and completing a 200 hr yoga teacher training in India. I'm also trained in several other modalities including life coaching, neurolinguistic programming and hypnosis.
Working with people using Eastern philosophies, yoga, meditation and chakra balancing has achieved wonderful results for those seeking healing, focus and direction. This gave rise to the idea of sharing the ancient chakra wisdom and allowing people to heal their lives. It's the most rewarding work I've done in my entire life. Welcome!