Do you need more time to decide
if this programme is for you?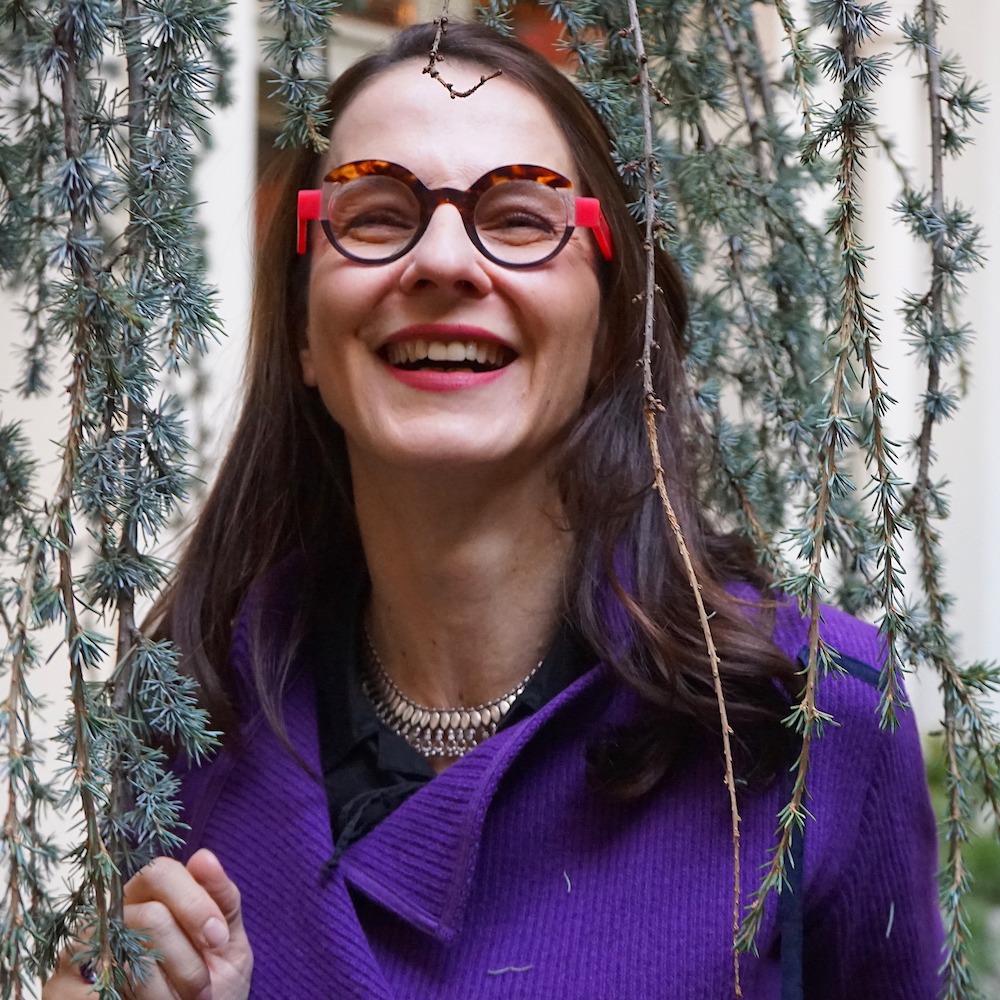 "It is a lot more than a simple online course. It is a profound self-discovery journey!
I enrolled in the Chakra course at a point in my life when I was suffering a lot after a very painful break-up. On top of that, I was feeling very insecure as money was not flowing to me as I wished. I had little knowledge about the chakras, but wanted to deepen my holistic journey to heal myself. I loved the course so much! Anna provides very enlightening knowledge, with a high level of expertise, and so much care for her students. I could feel that she poured so much love into this journey. It is very well structured, and provides a perfect balance of theoretical concepts, examples, and plenty of practices that you can easily do everyday. It has provided me strong support to go through that painful period of my life. I got deep understanding of what I needed to heal first, and how to do it, in a very gentle and compassionate way. I am very grateful for Anna and this amazing course. It is definitely worth ten times its price!"
ANNE VALÉRIE ROCOURT, France
"That's one of the best online courses I've ever taken!
Well-prepared materials, professional guidance, Anna's accessibility, care and attention throughout the programme made me feel well guided and looked after. Anna put together very thorough and concrete knowledge of the chakras – that's one of the biggest values of the course. Thanks to the course not only did I learn a lot about the chakras and the way they work but also discovered a lot about myself, putting into practice everything I was learning. I strongly recommend this course; it's well invested money."
EVELINA LESNIEWSKA, Poland
"The most wonderful thing about this course is the energy and passion Anna is able to convey, even over a screen!
I particularly liked her individual chakra printable modules. They are professional and broken into digestible chunks. I have a very busy lifestyle, so her 'On the go' chakra exercises were the perfect way to incorporate practices into my schedule."
SARAH MACKENZIE, Scotland
"The Miannah Chakra Course was one of the most enlightening experiences of my life.
What was particularly useful is the overview of some brief mindfulness exercises, which you can easily put in life whenever and wherever you can, despite constant rush. Anna is an exceptional, wise person, who surely can help you to find the right balance and prompt your positive energy. I am truly grateful for all the tips and life coaching examples, which helped me to improve the quality of thinking and experiencing the world, even during the most challenging life moments. Thank you so much Anna!"
WERONIKA BIEL, Italy
"I would highly recommend the Miannah Chakra course for anyone interested in learning more about their chakras or gaining a better understanding about their own nature, energy and how to heal.
When I began the course I had some knowledge of the chakra system but after completing all the modules I now have a much better understanding of the integral role chakras play in my life. Not only can I now self-diagnose when my chakras are out of balance, I have an amazing toolkit of exercises and wisdom to heal and align my chakras anytime. This course was in-depth and beautifully presented with helpful audios, videos, PDFs, exercises, yoga sequences, meditations and more! I have never seen a course put together as well as this one. Thank you Anna for making the world of chakras accessible to all!"
MEGHAN ZUVELEK, Canada
"Extremely professional, prepared with such attention to every little detail, easy to follow, clear instructions and multiple ways to engage.
Loved the pre-recorded videos and audios. Couldn't follow much of live videos, but the best thing is you do it when you can, at your pace. Ania is wonderful, one of the most positive and beautiful souls you will ever meet. The course helped me better understand the "world" of energy and how it can affect our well-being and health. Will be implementing what I've learnt in the future for sure. Thank you Ania for such fantastic guidance, all the exercises, knowledge and your devotion. Highly recommend it to anyone!"
MAGDALENA IWASZKO, Greece
"I really enjoyed the chakra course. Anna is very knowledgeable and inspires her students through informed practices and activities.
The course materials are well organized and easy to follow, I am happy with all the work that went into to making this not just a book course but an interactive one with videos, audio clips and activities to help with understanding the chakra system. I would highly recommend this course to anyone with an interest in chakras right up to people who have base knowledge or those even who are more advanced. In my opinion, you can always learn something new from a different source about material you may already understand. This was my case, I had base knowledge about chakras and I took so much away from the course!"
SARAH PATTON, Canada
Send me an email at hello[@]miannah.com. I'll be happy to answer your questions to help you decide whether the course is the right fit for you.